It Just Works!
February 4th, 2014 by Guest | | Posted in Mission Conversations
Introduction: The news below was taken from a recent blog post from Austin Ridge Bible Church. 
One of the reasons we are so attracted to IGL as an organization is their leadership and vision for reaching this country for Christ. IGL set out in 1992 to plant 1000 churches by the year 2000. The Lord had other plans however and to date over 64,000* local, indigenous churches have been planted throughout India through God's grace!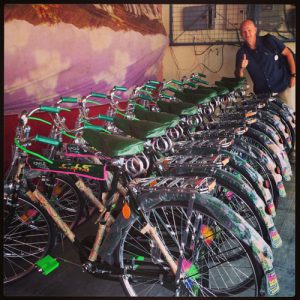 Part of the reason there are over 3000 unreached people groups in this country alone is because so many of the unreached are in the rural communities. Historical missions efforts have focused on the urban centers of the country. However, 80% of India's population lives outside of the city – 80% of 1.3 billion! There's a lot of work to be done! This is one of IGL's motivating factors in ministry: reaching the unreached in India's rural communities. When you start to understand these numbers, those 64,000* church plants are just a drop in the bucket!
This is why the Ridge has prayerfully come alongside and is supporting IGL in their work to reach the unreached. The need is great and time is limited. If we can help accelerate these Indian church planters' work throughout the villages of India we will. These numbers show a current reality that again gives a new sense of urgency to Christ's words in Matt. 9:37…"the harvest is plenty and the workers are few." God has allowed–no, BLESSED!–Austin Ridge with the distinct opportunity to SERVE around the world in ways that will help share the gospel to a dying and thirsty world. What a blast to be able to be a part of this.
I realize that many of us in the west have such a hero mentality when it comes to missions: that we are the ones who go and lead the charge to save the nations. This week I see firsthand that we are on a team—a team of many from around the world who are working together to reach those without Christ. We don't have to be the heroes always up front leading the charge. But here we get to come alongside our Indian "heroes" and watch them be effectively used to reach their neighboring villages with the gospel!
By Don Ellsworth, Global Missions Pastor
Austin Ridge Bible Church, Texas
*The current number of church plants is more than 78,000 as of the end of 2013.