Four Men. Eternal Impact.
Winter Quarterly Newsletter 2014
February 20th, 2014 by Kate Smith | | Posted in Encouraging Stories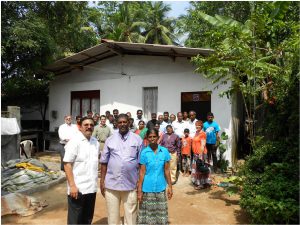 Last August, Mark, Neil, Joe and David went to India and came back changed. They had prepared "for the worst" – feeling sick, tired, overwhelmed, jetlagged.  But they hadn't prepared for what God really had in store – a life-changing blessing that left them with fresh vision, a much bigger view of God, and a new passion to serve the Lord. They "fell in love" with India.
"I don't think I've ever laughed so hard or smiled so wide as our team enjoyed fellowship with these Indian Christians" – Mark
These men saw served at a leprosy feeding, taught at a regional pastor's conference, shared their testimonies, visited remote villages, and more.
"My trip to India was a humbling reality check – if my brothers and sisters in India can be grateful for all they have, why do I often times struggle with gratitude when on the surface I have so much more?" – Joe
While riding along on dirt roads, past fruit stands and ox carts, the men put their heads together and "crunched the numbers" on what their small church back home could do. Neil realized that "adopting a village was in the reach of our small fellowship."
"As we looked at the information and the cost, it was clear that if enough people made a modest per-month pledge, we could have a significant eternal impact." – Joe
Upon returning home, their church welcomed the idea. They raised all the support they needed to make the $75,000, five year commitment to adopt a village named Sariki.
"This is definitely a financial leap of faith for me. The only way that I am able to spare any money to give is to rely on the Lord and trust that He will take care of me." – Rebecca, 19, college student.
Sariki will receive medical care, education for children, nutrition and lifestyle training, skills training, clean water, infrastructure upgrades, a Life Center, and most importantly, the pastor in the village will receive resources to keep spreading the gospel.
"This is one of the first times our fellowship has been able to do something like this, and it is exciting to see how God will use these resources to reach the people of Sariki." – David