What will do you for World Water Day?
March 4th, 2014 by Kate Smith | | Posted in Field Updates, Opportunities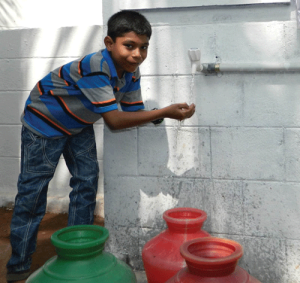 This Saturday, March 22, will mark the 21st anniversary of World Water Day, an international celebration to raise awareness of both the value of and the need for clean water around the world.
One of the key goals in this year's World Water Day campaign is to draw attention to the 768 million people around the world who do not have access to clean drinking water.
Rural India accounts for over 11% of the people without access to clean drinking water — over 88 million people.
As part of our effort to transform communities in rural India, India Gospel League provided clean water wells to 22 rural villages last year, impacting more than 37,000 people! Breaking through the caste and economic barriers, IGL provides free water to everyone in the village, knowing that, beyond the improved living conditions, each well is a witness to the love of Christ being poured out in the village.
If you would like to bring clean water to villages in India, find out more here. One water well costs $1,250, but a gift of any amount will make a difference. Will you consider contributing $25, $50, $100 or even $1,250?