Lifting Children Out of Hopelessness
June 24th, 2014 by Kate Smith | | Posted in Field Updates
Sanitation and malnutrition are major problems in stunting the growth of nearly 50 percent (or 65 million) of children in South Asia under the age of 5, even affecting one third of the children from the country's wealthiest families.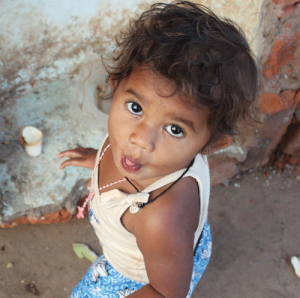 "A child raised in India is far more likely to be malnourished than one from the Democratic Republic of Congo, Zimbabwe or Somalia, the planet's poorest countries," UNdata found.
Nutritious food, clean water, sanitary living situations and medicine to treat diseases and illnesses are difficult to find throughout in India, let alone the remote rural villages, which are often inaccessible by car.
"In South Asia, a more important factor driving stunting is diet quality," said Zulfiqar A. Bhutta, a director of the Center for Global Child Health at the Hospital for Sick Children in Toronto, quoted in the New York Times.
India Gospel League works hard to help rescue children out of this unhealthy and hopeless condition. Under IGL's loving care, they receive nutritious meals, clothing, education, medical care, housing for those children who do not have parents or whose parents cannot afford to keep their children healthy and, most importantly, biblical training.
"India's stunting problem represents the largest loss of human potential in any country in history, and it affects  alone than H.I.V./AIDS does around the world," said Ramanan Laxminarayan, vice president for research and policy at the Public Health Foundation of India, quoted in the New York Times.
If you are interested in helping lift a child out of poverty, please consider providing nutritious meals, clothing or even sponsoring a child!