The Heart of a CGC Teacher
August 5th, 2014 by Kate Smith | | Posted in Encouraging Stories, Field Updates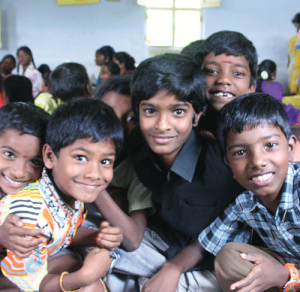 India Gospel League's Children's Gospel Clubs (CGCs) reach hundreds of thousands of children every year, teaching them about Jesus and how to live for Him. Some of these children grow up to dedicate their whole lives to the kingdom of God by becoming Barefoot Pastors or CGC teachers. One young woman, Deborah, has just such a story.
Nearly two decades ago Deborah lived in a small village where a group of believers decided to host a Children's Gospel Club. Through their dedication and hard work, Deborah learned about Jesus and eventually began a personal relationship with Him.
Over the next four years, she learned more about the Bible and Christ's teachings through the CGC team. Then, because she wanted to share the great gift of knowing Jesus with many other children throughout India, Deborah became a CGC teacher herself!
"I was privileged to share about Jesus Christ to the children through CGC. I have been doing CGC ministry since 2006 and reached about 400 children to share the love of Jesus Christ with them."
Along with teaching CGCs, Deborah is very involved with her church, teaching Sunday School and many other children's programs.
"I thank the Lord, for His continuous mighty presence in my life. Please pray for me that I would remain in His presence as long as I live."
Please consider helping many other children in South Asia grow up to dedicate their lives to the Lord like Deborah by supporting CGCs.