National Child Awareness Month
September 2nd, 2014 by Kate Smith | | Posted in Field Updates, Opportunities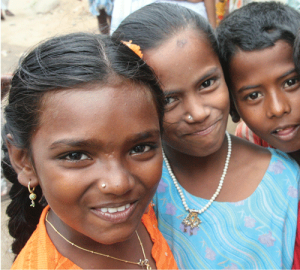 Every September since 2002, the U.S. has celebrated National Child Awareness Month. The goal is to raise awareness and "focus America's attention on our greatest asset – our children."
With nearly 30% of India's population under the age of 14, India Gospel League also focuses a lot of attention on children. Through dozens of day care centers, evening study centers, 22 children's homes and 12,250 Children's Gospel Clubs (CGCs), we focus resources and attention on equipping young people to be strong leaders who will spread the gospel to their generation and beyond!
Despite the current ongoing efforts, there is still much work that needs to be done to help vulnerable and neglected children in South Asia. In 2007 the Indian Government published the results of a large study on child abuse, citing 69% of children reporting at least one instance of physical abuse before the age of 18, with most instances occurring in public schools, and 53% of children reporting having "faced one or more forms of sexual abuse." With 20% of children between the ages of 6 and 14 not enrolled in school, child labor also remains a real concern.
IGL's Children's Ministry faces a huge task in attempting to rescue as many children as possible out of these hopeless situations. You can help us continue to make hope, safety and security a reality for many children in India through Child Sponsorship, Children's Gospel Clubs and more!