Back to School!
September 16th, 2014 by Kate Smith | | Posted in Field Updates, Opportunities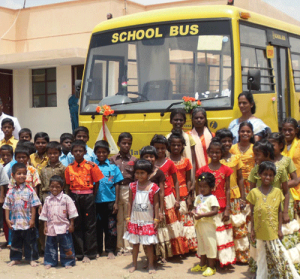 The school year has begun! And for India Gospel League (IGL) this means that many new children will be able come live under our love and care. This year IGL is accepting more than 200 new students!
Many of the children who come into the care of IGL are orphans who have lost one or both of their parents, others are in such dire economic circumstances that their parents simply cannot provide for their basic needs. While in the care of one of IGL's 22 children's homes or 50 daycare centers and schools, the children receive education, nutritional meals, medical care and, most importantly, they learn about Jesus.
Of the 16,000 children currently under IGL's care, some are involved in IGL's child sponsorship program where sponsors from around the world provide financial support for basic needs, correspond with their children and even help celebrate birthdays and holidays with special gifts.
However, the 200 newly enrolled students do not have sponsors. You can help change that! Will you please prayerfully consider sponsoring a child through IGL at $30/month? Or if you are unable to make a monthly commitment right now, please consider giving any amount to IGL's Unsponsored Children's Fund. Thank you to those who already faithfully partner with IGL to care for children in South Asia!