It's World Kindness Day!
November 13th, 2014 by Kate Smith | | Posted in Field Updates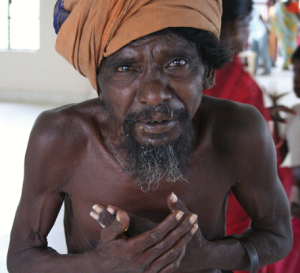 What random act of kindness will you do to celebrate World Kindness Day? 
Sixteen years ago the World Kindness Movement established World Kindness Day as a part of a greater initiative to inspire individuals toward kindness and, thus, to create a kinder world. The challenge the World Kindness Movement presents for today is to perform a random act of kindness for someone! "No matter where you are, this is the day to change the world with one simple act of kindness."
Kindness is a hallmark of Christ's love for us and the love He calls us to:
"Love is patient and kind…" (1 Corinthians 13:4)

"The fruit of the Spirit is love, joy, peace, patience, kindness, goodness, faithfulness, gentleness, self-control; against such things there is no law." (Galatians 5:22-23)

"Whoever pursues righteousness and kindness will find life, righteousness, and honor." (Proverbs 21:21)
Author and pastor Steve Sjogren said in his book Conspiracy of Kindness, "When we step out to do simple deeds of love, God usually shows up to bless our efforts. … Time and again we have seen him convert our simple acts of service into powerful and unforgettable seeds planted in people's hearts."
Showing kindness to others is one small way in which we can fulfill the Great Commission that Jesus has entrusted us with. How will you fulfill the Great Commission with an act of kindness today?