Proclaiming the Good News
December 9th, 2014 by Kate Smith | | Posted in Encouraging Stories, Field Updates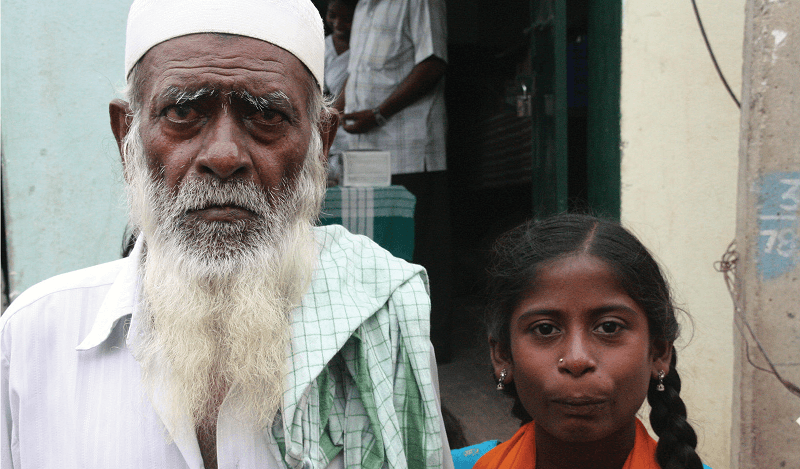 "The Spirit of the Lord is upon me,
because he has anointed me
to proclaim good news to the poor.
"He has sent me to proclaim liberty to the captives
and recovering of sight to the blind,
to set at liberty those who are oppressed,
to proclaim the year of the Lord's favor." (Luke 4:18-19)
These words from Isaiah were fulfilled in Jesus. And like Jesus, India Gospel League (IGL) is proclaiming the Good News to the poor, caring for the sick, serving the poorest of the poor and helping set free those living in spiritual darkness. IGL's village pastors are serving in some of the most hopeless places on earth, where the needs of the communities are unique from village to village. For this reason, IGL created an Urgent Needs fund, which allows us to address the immediate needs of the communities, like this woman and her family.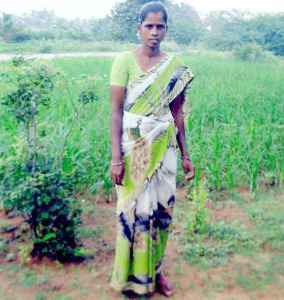 Sennammal, 25 and mother of three children, was married to a physically abusive alcoholic. After her husband lost his job, his violence increased so much that Sennammal was afraid for her children's lives. Overcome with depression and desperation, she and her children began attending the local church. The pastor's wife saw her distress and encouraged Sennammal with the love of Christ and she came to know her Savior personally!
Sennammal started praying all of the time, and the more she prayed the more the Lord heard and answered her prayers. First, the pastor and his wife helped Sennammal place her children in one of IGL's children's homes where they would be fed, educated, clothed and removed from harm until their mother was able to care for them herself. Then miraculously her husband began to seek help for his drinking problem and was able to quit! He later also became a believer in Christ! Their extended families were so amazed at the husband's transformation that they too started attending church to learn more about Jesus. Thankfully the children were cared for during this time of need and the whole family came to know the love of Jesus.
This is just one of the many miraculous stories of a family that has been impacted by gifts given to meet urgent needs in the field. If you would like to help out individuals and families in desperate need in South Asia, please consider donating to our Urgent Needs fund.