Literacy in India
Winter Quarterly Newsletter 2015
January 29th, 2015 by Kate Smith | | Posted in Field Updates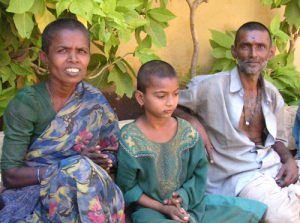 In India, 356 million people are illiterate. Furthermore, 52 percent of those who are fortunate enough to be literate only have a primary level education. There are still some rural villages that do not have a single literate individual.
Illiteracy has a huge impact on society both socially and economically. People who cannot read or write typically live in poverty, have a much more difficult time finding a job and perpetuate the cycle of poverty because they frequently do not teach their children the value of literacy.
India Gospel League helps rural villages break this cycle of poverty by first leading with the hope of Jesus Christ, then by offering training in several life skills, including literacy. IGL enables men and women through education and training to be eligible for higher paying jobs.
Please pray for these men and women as they work hard to break the cycle of poverty in their villages in South Asia. Pray they would be studious and that their efforts would allow them to earn more, to be able to better provide for their families and to pass on the value of education to their children.