Where to begin?
Summer Quarterly Newsletter 2015
July 22nd, 2015 by Kate Smith | | Posted in Field Updates, Opportunities
When everything you know and love, even friends and family, has been destroyed, how do you recover? Where do you start rebuilding?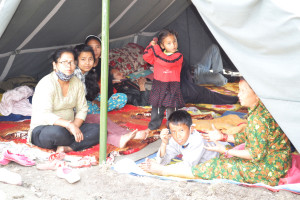 On April 25 a 7.8 magnitude earthquake in Nepal killed more than 8,600 people and injured more than 21,000. The tremor leveled homes, toppled buildings and sent all of Nepal into a crisis. The aftershock nearly two weeks later crushed people's confidence in the ability to even safely walk across the street. This disaster has left people in a state of helplessness and hopelessness as they witness the ongoing devastation surrounding them while grieving lost loved ones.
The basic need for shelter, food and water is enormous. But a greater need will arise after the rescue and aid workers leave and the media moves on to the next headline. Homes and schools will still need to be rebuilt, jobs provided, orphans cared for and community and economy reestablished. For those in the most dire straits, a real danger for exploitation exists. Even now, in the aftermath of the devastation, human traffickers are preying on the desperate, convincing parents to sell their children into the sex trade or forced labor.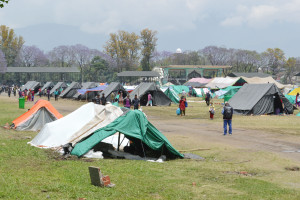 A formidable challenge lies ahead of the people in Nepal struggling to recover emotionally, mentally, physically, materially. With nearly 500,000 homes collapsed and 6,000 schools damaged or destroyed, the process of rebuilding could take many years, especially in the rural areas, where even basic medical and food relief are difficult to find.
With a fellowship of pastors from Nepal already formed, and with the help of some of our pastors in the northern areas of India, IGL can bring assistance and love to people in great need. IGL's long-term restoration efforts will be to adopt villages in a five-year process of holistic development that includes training and equipping believers, establishing centers and schools for children, vocational and skills training programs and empowering the community spiritually, socially and economically.
Will you help IGL restore those affected in Nepal? Your gift of any amount will go toward helping IGL build skills training centers, church buildings, houses and medical centers in the rural villages of Nepal.