The Power of Women Discipling Women
November 17th, 2015 by Kate Smith | | Posted in Encouraging Stories, Field Updates
Women touched and changed by the gospel have the power to transform a community. Historically, women have played a vital role in demonstrating God's love and care to the Church and those who have not yet come to know Jesus personally. As wives, mothers, leaders and followers of God, women today in the U.S. and beyond are helping people come face-to-face with the Almighty, Loving Creator.
In 1998, India Gospel League had a vision to create a network of women leaders for evangelism, discipleship and church planting all across South Asia called Women with a Mission (WWM). At the time, their goal was to gather 10,000 women for this new network within five years, but by the next year, nearly 3,000 women had already joined. Today, more than 50,000 women are committed to furthering God's Kingdom in their communities and beyond.
After attending one of the first WWM conferences, Pramila was encouraged to reach the women in her village for Christ.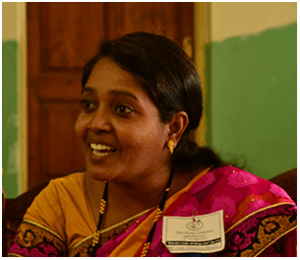 "…I heard the speakers talking about how we not only need to take care of our homes and children, but we have to reach [other] women. [One speaker] gave a goal to reach two people a year. So I went home and prayed and started talking to the women…bring[ing] women to the WWM conferences and…train[ing] them. Then they too started bringing women to the WWM conferences and training them."
Seventeen years later, Pramila has discipled 70 women in eight surrounding villages and is a leader in the WWM ministries! Pramila's story is just one of many testimonies of how God is using the WWM network to help women in South Asia reach their communities for Christ.