The Value of Family in Ministry
February 29th, 2016 by Kate Smith | | Posted in Field Updates
"A family is a place where principles are hammered and honed on the anvil of everyday living." Chuck Swindoll
The family is a sanctuary that the Lord blessed his people with to learn about grace, forgiveness, intimacy and love without bounds, among many other things. It is the place where the process of sanctification often sets down to do its most difficult work.
But in the throes of a vibrant and growing ministry, it's easy to lose sight of the important family relationships right at home. For those involved in ministry, including pastors in IGL's network, there is a struggle to balance spending time with family and time with ministry, which can result in painful family relationships.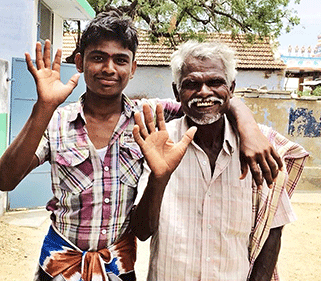 Recognizing this issue, India Gospel League incorporated the importance of the family and the marriage relationship during two recent regional conferences. The teachers spoke on the importance of developing intimacy within the marriage because it is a demonstration of the kind of intimacy that God wants to have with us. They also spoke about how the family can be the bedrock for honing the principles of a relationship with God and loving others – forgiveness, loving difficult people, extending grace and so much more.
Pastors left the conference with a renewed desire to rekindle the intimacy in their family and marriage relationships.
"We are so blessed by the family gathering conducted in [India]. The intimacy in family is so required to carry on the ministry in a smooth and steady way. I acquired the importance of accepting the differences in family life as we go towards perfection. I thank God for being a part of this seminar and IGL for organizing it." – Pastor Nelson