Riding the Third Wave
July 1st, 2016 by Sam Stephens | | Posted in Mission Conversations
Have you ever heard of the Third Wave? I like describing our work with that term, because it really has been the key to the growth of the churches in South Asia.
Here is what I mean when discussing "waves" of mission activity: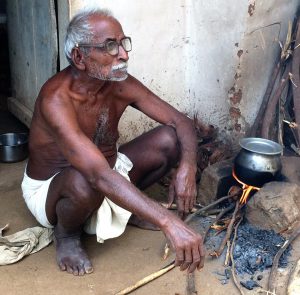 Wave 1: Cross-cultural or foreign mission efforts introduce people to the gospel. They respond in faith, and the seeds of a Christian movement are planted. At this stage, local churches are led by outsiders. This approach represents the framework of "traditional missions" in the West for the past two hundred years, with large missionary sending agencies that transplant missionary families from one culture to another in order to plant churches or conduct direct ministry to the population.
Wave 2: The foreign mission workers begin training local leaders for the churches so the leadership of the church becomes indigenous. The workers from the first wave continue their presence and involvement and sometimes continue to provide leadership, strategy, and resources. However, the strategy begins to shift away from transplanting more missionaries cross-culturally and toward empowering and equipping local leaders.
Wave 3: The indigenous pastors set forth their own strategy, provide their own leadership, and operate based on their own resources. Third wave church planting is entirely indigenous, taking on the character and style of the local culture into which it was born. Existing cross-cultural mission groups may be looked at as peer-level partners in getting various projects done, but all of the leadership is provided in-country and in-culture.
Conversation Starters:
Which "wave" of mission activity was responsible for introducing you to Christ, in your culture?
If you are a part of a church with a mission focus, what "wave" of activity defines the strategy of the work supported?
Have you ever crossed-cultures in an attempt to share Christ? If so, what did you learn from that experience?
Have you ever been involved in partnership with a "third wave" church planter?
Catch the Third Wave…
At IGL, we maintain a list of pastors in South Asia (Sri Lanka, India, and Nepal) who desire to plant churches. Our program for this is simple: for $100 per month, you can empower one of these indigenous pastors to start new gospel work for two years. This two year "jumpstart" has proven to be really helpful in establishing churches where none exist. After the two-year startup, the newly-planted churches are able to start supporting their pastor going forward.
If you'd like to see a profile of one of these pastors for potential sponsorship, let our U.S. office team know! Or, if you're ready to sponsor a "barefoot pastor" right away, you can click here to begin. You'll receive a profile, picture, location data and quarterly updates!
The Kairos Moment: This blog post has been adapted from chapter 4 of Sam Stephens' new book, The Kairos Moment. If you'd like to read the rest, click here.