Flooding in Bihar Kills 200, Displaces Thousands
September 7th, 2016 by IGL Admin | | Posted in Field Updates, Opportunities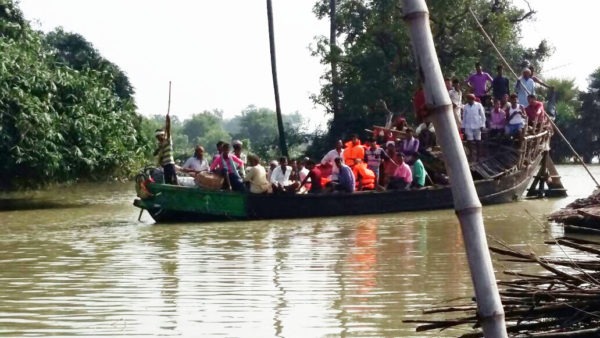 The Ganges River has risen higher than ever this August, flooding houses, crops and roads. Monsoon rains have battered Northern India affecting the states of Bihar and Uttar Pradesh the worst, killing approximately 200 people and displacing 300,000. More than 200 relief camps have sprung up in neighboring states to accommodate 115,000 evacuees.
Nearly 200,000, however, are still without any aid, including 11 of IGL's own pastors and their congregations. After a recent visit to the area, we discovered most lost their homes and possessions to the raging river, but mercifully, none of them lost their lives. Displaced and destitute, the pastors and their flocks are in desperate need of help. 
At IGL we are burdened to provide immediate relief to these pastors, their families and their congregations. We would like to furnish basic necessities, like temporary shelters, food such as rice and dhal*, and medical care as well as school bags for the children so they can continue their education in the midst of this disaster. Our aim is to help a total of 275 families. Will you join us?
*Indian lentils