Will You Accept the Challenge?
Fall Quarterly Newsletter 2016
October 17th, 2016 by IGL Admin | | Posted in Field Updates, Opportunities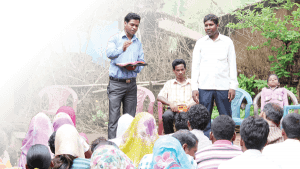 The church in South Asia is growing exponentially (adding nearly 1,000 churches to their number every month). This explosive growth requires ongoing leadership development and training, vital for the sustainability of the indigenous church.
In August, in response to this great need, a poor, persecuted church living and operating in Southeast Asia committed to sacrificially giving $100,000 toward leadership training, church planting and community development in India! And not only that, they have also set forth a challenge to the church in the US – to match their gift with an additional $100,000!
Will you accept the challenge by committing a gift of any size to fund these efforts? To learn more or give visit our website.