"Lord Teach Us to Pray"
October 25th, 2016 by IGL Admin | | Posted in Field Updates, Opportunities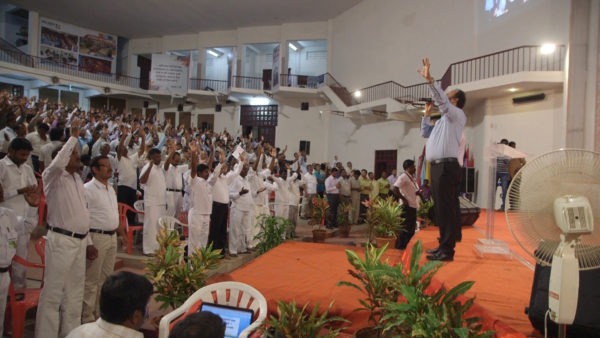 "Lord, teach us to pray, as John taught his disciples." Luke 11:1
Pastors and leaders from across India eagerly anticipate the annual training conference in Salem, Tamil Nadu next month. It is a time of both biblical instruction and vital fellowship as they soak up teachings from the Word of God, encourage one another and pray with each other.  In fact, prayer will be the main focus of the Nov. 8-10 conference: the power of prayer, standing with Jesus through prayer, our perspective in prayer, listening in prayer, renewing our minds through prayer and so much more.
It comes as no surprise when these hardworking servants leave training conferences feeling refreshed, with renewed hope and zeal for their Kingdom work:
"This meeting is strengthening my spiritual growth, ministry and in the personal life of all the believers too. This has encouraged me to plant more churches in every village." Pastor Surender, conference attendee

"In this meeting and fellowship I have learned so many things, and very much blessed. As I have not very much knowledge of God's Word, but I think [because of this conference] I can learn and grow in the ministry." Pastor Meghnath, conference attendee
Will you pray that God will use this conference to further equip and encourage these humble servants? Please visit our website today to learn more or contribute financially.