From My Heart
Winter QUARTERLY NEWSLETTER 2017
February 9th, 2017 by Sam Stephens | 1 Comment | Posted in Field Updates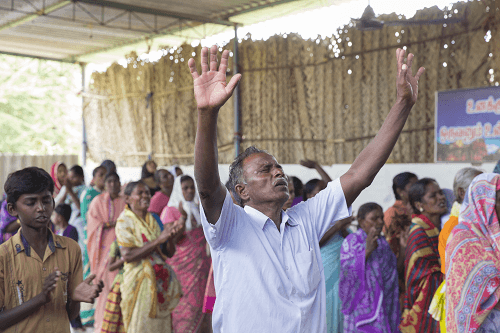 Another year has gone by rapidly, but not without much excitement and a great deal of accomplishments. All this stands as an amazing testimony to what God can do with simple, but willing, human vessels. He blessed our efforts in 2016 as we stepped out in faith following the vision he placed on our hearts. Thank you for faithfully standing with us in the fulfillment of God's plans for our ministry through financial support, through prayer and some of you through your visits to the field.
Your partnership has been a source of tremendous encouragement to me personally, to our leadership team as well as the frontline workers striving tirelessly in the field.  I will never be able to thank you enough for pouring into our lives and into this ministry. Only as we step into eternity will we be able to see the entire tapestry unveiled as we rejoice around His throne.  
The churches that have been planted this past year (many as a result of your sponsorships and prayers) will, Lord-willing, become deep-rooted, sustainable and multiplying.  We want to be sure these new congregations focus on ongoing discipleship, Christian education and leadership development, so that the congregations can be "healthy, growing, and full of love." (Ephesians 4:16) From that place, our aim is that every church would really become a center for life and transformation in its community!
The numbers and statistics shared in the rest of this newsletter tell only a part of the story of God's move during what I continue to believe is a "kairos moment."  There is much more to come from the kingdom harvest in this part of the world. 
Please know we constantly remember you in prayer.  I consider prayer to be the best way to say 'thank you' for all that you mean to us.