How far away is your water? 
March 13th, 2017 by Kate Smith | | Posted in Field Updates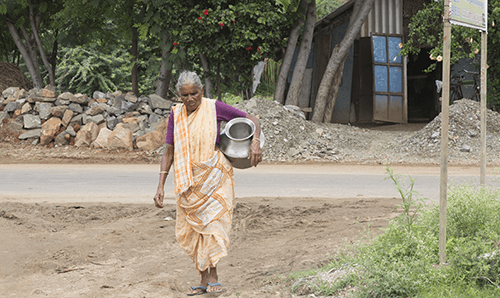 For the 7,000 people living in a village in Maharashtra, their daily commute to the nearest "clean" water source was 3 km (nearly 2 miles). But even their "clean" water well wasn't clean at all. The water continually made people sick. And during the dry summer season, the well would completely dry up.
 
Sadly, this story is all too common in rural India. In 2012, India's National Sample Survey Office found that half of rural women traveled between 200 meters (218 yards) and 5 kilometers (3 miles) several times a day to gather their drinking water. The accumulated time women spend on this simple but vital task of gathering water adds up to nearly a month of lost wages over the course of a year.
 
Because Indian moms have to spend so much time fetching water, they will often pull their daughters from school to take up the task. Sadly, this leaves many young women with minimal education, which only serves to perpetuate the cycle of poverty across rural India.
 
Thankfully, in 2016 the Lord provided 46 villages, including the one in Maharashtra, with a clean water well right in the middle of town! Now these women no longer need to spend hours every day fetching water, allowing their daughters the freedom to attend school.
 
You can help touch the lives of women and transform their communities by bringing clean water to villages in India. One water well costs $1,250, but a gift of any amount will make a difference. Will you consider contributing $25, $50, $100 or even $1,250? Click here to help.