"I must share this Good News!"
April 6th, 2017 by Kate Smith | | Posted in Field Updates
How does India Gospel League organize and disciple hundreds of thousands of children each year? By training tens of thousands of youth and young adults! During the entire month of April, a team of men and women will be traveling all over India to prepare the 80,000 teachers for the next round of Children's Gospel Clubs (CGCs). This year's clubs, which will begin in May and June, anticipate reaching 870,000 children!
 
CGC enrollment continues to grow rapidly, from around 500,000 children ten years ago to 800,000 children last year! And with 2017 enrollment expected to be the highest ever, we are excited to see what God has in store this year – for both the children and teachers.
 
Every year, teachers and students alike are impacted by Jesus' message of hope and grace. The teachers play an integral role in helping children grasp the wonderful teachings of Jesus. And, in turn, the teachers themselves become even more deeply rooted in truth and experience God's grace and kindness.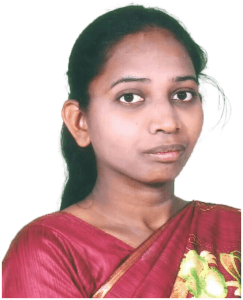 "I feel it is one of the great opportunities to help them to know about Jesus!" – Mariyaselvi, a CGC teacher
As a young student, Mariyaselvi attended a CGC during a difficult time in her life and as a result came to know Christ as her Savior. Now she has become a CGC teacher and feels "I must share this good news of Jesus which I received into my heart to others as a CGC teacher." She loves to teach the children memory verses and help them draw closer to Jesus through prayer.