A Passion to Share Jesus with Kids
Spring Quarterly Newsletter 2017
April 11th, 2017 by Kate Smith | | Posted in Field Updates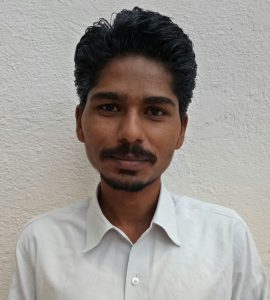 Often children attending IGL's Children's Gospel Clubs (CGCs — IGL's version of Sunday School combined with Vacation Bible School) grow up to become CGC teachers themselves. One former student, Sandeep, who will be teaching a CGC class in Maharashtra this year, shared what he loves about CGCs:
How did you meet Jesus?
I accepted Jesus through the Children's Gospel Club (CGC) ministry.

Why did you decide to become a CGC teacher?
I loved the way the pastor taught my own CGC. I especially loved the way he brought out Jesus in his teaching – it was amazing! It touched many of our hearts, including mine. I realized this is how we must teach others. Therefore, I had great desire to become a CGC teacher.

What's your favorite part about being a CGC teacher?
I love to teach the kids songs. I get to share about the living Lord Jesus through them, and through my own testimony!