Raising Tomorrow's Leaders: In the Midst of Triumphs & Trials
Spring Quarterly Newsletter 2017
April 11th, 2017 by Becky Stanley | | Posted in Field Updates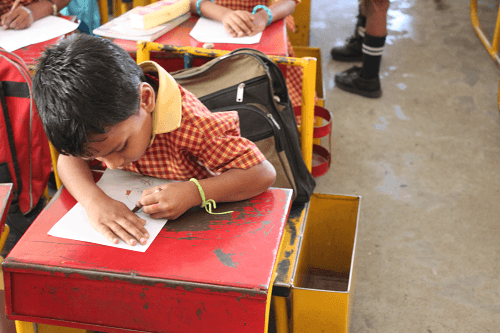 Kamasala finished her schooling at one of IGL's children's homes where she accepted Jesus as her savior. She then went on to earn her Bachelor's in Engineering. Now she is working at an IT firm in Chennai and is a wonderful witness for Jesus there!
Helen grew up in our children's homes and later graduated from Bible college with a Bachelor's in Theology. She now serves in IGL's children's ministry!
Kavita, a strong and committed Christian, grew up in Sharon Home. She later graduated from IGL's nursing college and is now employed as a nurse at Sharon Hospital!
Mani and Samiyappan are printers with IGL. David Vincent and a few more like him are engaged in full time ministry. There are others who are teachers, bankers, lawyers and politicians, all with the common background of growing up in an IGL children's home.
These are just a few of the stories of children (now adults) who have been forever impacted by IGL's children's programs.
On the one hand, these transformed lives are a result of the Holy Spirit at work, marvelously and miraculously changing hearts of children. And on the other hand, it is the faithful prayer and generous giving of our ministry partners — our child sponsors! Thank you!
While we celebrate these stories of lives impacted by the gospel, we also know there is much work left to be done.
There are hundreds of thousands of children who need to be cared for. Sadly, many organizations have faced opposition and political pushback and have been forced to close their doors in India, leaving even more children without care. We have also faced our own problems. It is challenging!
However the largest obstacle remains funding. We've had to change our goals and even close some of our childcare centers in the villages despite the tremendous need. It is heartbreaking!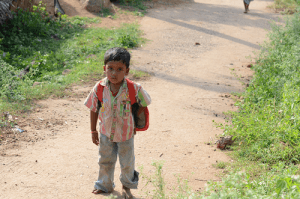 But we don't lose hope! We move ahead with faith, trusting that God will provide for this ministry as he always has. Over the next two years we will be focusing many of our efforts to help even more of these children. And to do this we'll start by just focusing on loving one more, and one more after that. Then, one by one, together, we can care for hundreds of thousands of children across India, providing them with food, clothes, education and most importantly, teaching them about Jesus.
We remain committed to the call and the vision. We praise God for our sponsors and prayer partners who faithfully walk with us, loving one child at a time. And we pray that God will raise individuals to love one more child at risk so we can together continue raising leaders and extending his kingdom.