Suresh Finds His Dream Job
August 14th, 2017 by Kate Smith | | Posted in Field Updates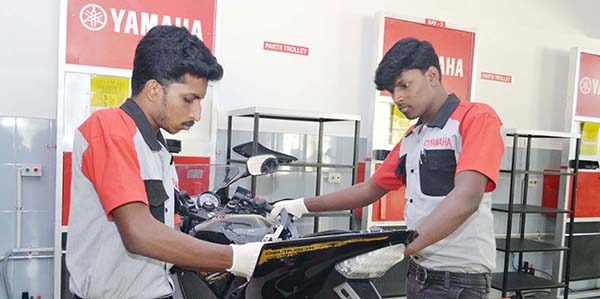 Suresh (featured above, left) worked as a sales representative at an electronics company, a position he could lose if he didn't meet commission. But secretly his dream was to open his own motorcycle repair shop. Then, last November, Yamaha Motors Japan partnered with India Gospel League to open a training center in Salem, Tamilnadu! Suresh realized his dream could soon become a reality!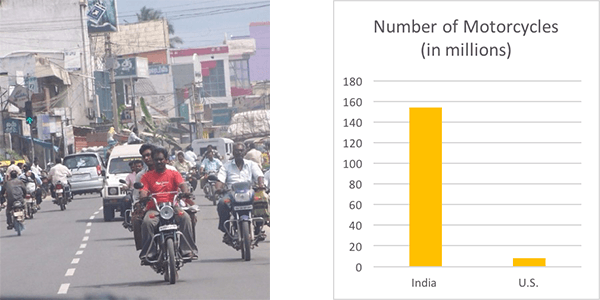 In the midst of the chaos that characterizes India's roads, motorcycles are often the best mode of transportation. Hundreds of thousands of people, vehicles and even animals all use the same roads every day, quickly clogging them. Motorcycles are the most affordable mode of transportation, making them a popular choice.
If you drive the roads of India, you'll often find whole families (sometimes even the family dog) riding together on one motorcycle. Instead of vast parking lots full of cars, you'll find every nook and cranny is providing safe harbor to a slew of motorcycles.
With 154.3 million motorcycles on the road, India was an obvious choice for a Yamaha training center. The 12-month program provides six months of classroom teaching on the mechanics and theory of the motorcycles and another six months of hands-on training. This new program is a golden opportunity to learn a new trade and eventually bridge the socio-economic gaps.
Best of all, Suresh, like every student enrolled in the Yamaha Training School, is ensured 100% job placement after he receives his diploma. Will you please pray for Suresh and the many other students enrolled in the skill training programs IGL offers to the underprivileged and marginalized?
---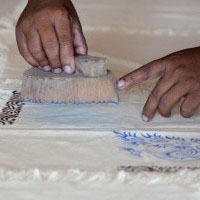 Share of Skills Center and Training
For villagers with little or no access to education or the opportunity to learn any income-generating skill, the inability to support their family is almost unbearable. Your gift will provide skills training, supplies, materials and ongoing support to help villagers learn a trade such as sewing or tailoring, dairy farming, construction and more.
Choose an amount.
Give Now
---