Thanks to you, Madhavan received free surgery!
September 15th, 2017 by Becky Stanley | | Posted in Field Updates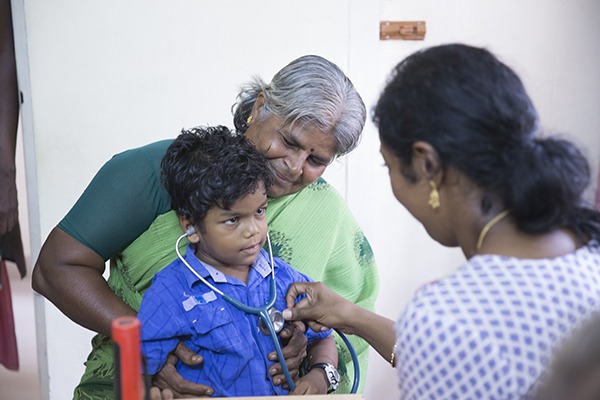 As a young child, Madhavan was abandoned on the doorstep of a government building. He grew up never knowing his parents and moving from facility to facility. At age 14, while experiencing severe abdominal pain, he was referred to India Gospel League's (IGL) Sharon Hospital, located on IGL's mission base in Salem. Soon he was diagnosed with an infected appendix. Thanks to your gifts, Madhavan underwent surgery last month and his infection is now gone. Praise the Lord!
Madhavan's surgery is just one of many free surgeries your gifts have provided for both children and adults who cannot afford expensive medical care. Through Sharon Hospital, IGL provides a wide range of surgeries, some as simple as Madhavan's or as complex as reconstructive, orthopedic, gastro-intestinal or cancer related procedures. Over the years, over 350 polio affected children and over 50 children with cleft lip and cleft palate have received corrective surgeries.  
All of this and more is possible through your generous support. Thank you!