Nepali Law Criminalizes Evangelism
November 3rd, 2017 by Kate Smith | | Posted in Field Updates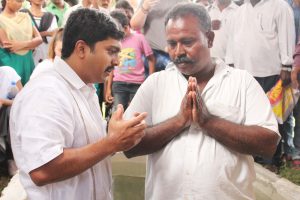 On October 16, 2017, Christianity was, in many ways, forced underground in Nepal. A bill that had been circling the branches of government in Nepal for three years was finally passed and ratified by the president. This bill allows for criminal action to be taken against evangelists.
With only 1.2 percent of the population professing Christianity, already marginalized believers in Nepal will be further scrutinized. According to a Nepali Christian site, a section of the new law reads:
No one should be involved in or encourage conversion of religion.
No one should convert a person from one religion to another religion or profess their own religion and belief with similar intention by using or not using any means of attraction and by disturbing religion or belief of any ethnic groups or community that has been practiced since ancient times.
If found guilty; there will be punishment of five years of imprisonment and penalty of fifty thousand rupees.
While this new law is controversial, non-conversion laws are becoming common practice in that region of the world, following India and Pakistan's adoption of similar laws. Will you please pray for our brothers and sisters in Nepal as they learn to navigate this difficult new terrain?