Poongothai: A woman empowered to start her own business
December 14th, 2017 by IGL Admin | | Posted in Field Updates, Opportunities
CAN YOU IMAGINE: getting married at age 17 to a man who would later become an alcoholic, spending his meager income on alcohol instead of the family?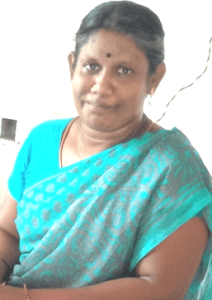 Poongothai wakes up every day wondering how she's going to feed her children. She worries about how to give her children the education she never had. She fears she won't be able to clothe her family. Poongothai faces an incredible burden every day, but instead of becoming overwhelmed by her circumstances, at the urging of her pastor, she decided to do something about it.
 
Several months ago, Poongothai joined a Women's Transformation Group. During group sessions, she learned how to begin her own business, how to better manage finances, how to network with potential clients and so much more. There, she also gained a new skill, tailoring!
 
Now Poongothai is ready to put her sewing skills to work to pull her family out of destitution. Her business plan involves sewing bags for local textile shops. Poongothai has already built relationships with the shop owners, who have each committed to purchasing bags from her. All Poongothai needs to get started is a loan to purchase a sewing machine.
 
By early next year we hope to put micro-credit loans into the hands of Poongothai and 24 other women. These loans will help women break out of generational poverty, giving them the opportunity to begin new businesses or expand existing ones. Will you consider helping one of these 25 women? A donation of any amount will change lives!  
---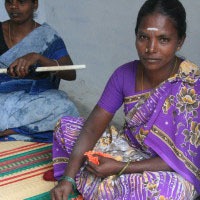 Micro-credit Loan
We have seen tremendous fruit in our efforts to empower women – and yet there is still much more work to do. We want to continue helping women start businesses and break out of generational poverty through micro-credit loans. Ideally, we'd like to add $12,500 to our micro-loan program – which has the potential to help countless women! In addition, we'd like to set up six mid-sized production/business training units for women ($5,000 each). In total, this year end we hope to put $42,500 more into jobs for women.
Choose an amount.
Give Now
---