Harini hopes to dream again
December 21st, 2017 by IGL Admin | | Posted in Field Updates, Opportunities
For the first 13 years of her life, Harini knew her dreams of becoming a police officer or a doctor were just that – dreams. In fact, even the dream of being "normal" – to be able to go to school to learn and to be able to plan for a future career like her friends – was just a dream. But this past summer, she began to hope for a bright future!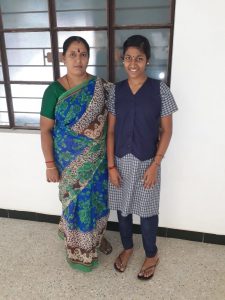 What changed? Earlier this year Harini's parents heard about IGL's new program held at the Children's Wellness Center that focuses on caring for children with disabilities. Harini's parents jumped at the opportunity to enroll their daughter, hoping to finally get her the help she needed.
While her mother had dedicated her whole life to Harini's welfare, without adequate knowledge or training, she could only do so much for her daughter. From an early age, Harini had convulsions which also affected her vision. As a result, she couldn't move around independently and couldn't see without difficulty. Needless to say, her active participation at school was next to impossible. And while the doctors prescribed her medication to help prevent future convulsions, this did nothing to repair the damage already done nor strengthen Harini's vision.
At the Children's Wellness Center, Harini now has access to regular appointments with occupational, physical and speech therapists and doctors to improve her functional abilities. The goal of all the staff at the Children's Wellness Center is to give Harini and the other children their best chance at independence. Harini can now learn alongside other children with new teaching methods designed just for her!
Through this program, Harini and many other children can now hope for a future. They can hope for careers, families and self-confidence in the face of a society that has consistently discarded people with disabilities. At the Children's Wellness Center, the IGL staff strives to embody Jesus' love as they care for each and every child.
We anticipate the facility will become self-sustaining after three years. Until then, we estimate the need for approximately $35,000 annually to cover the daily operational costs of caring for Harini and hundreds of other children who would never have a chance on their own. Will you consider bringing help and hope to children with disabilities by funding this program?  
---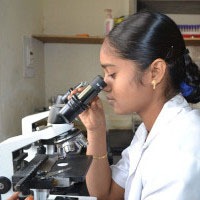 Sharon Hospital and Children's Wellness Center Fund
The brand new Children's Wellness Center at IGL's Sharon campus will require approximately $35,000 annually for daily operations over the next three years, until such time as the facility becomes self-sustaining. We are praying for a few partners to stand with us to help fill this gap!
Choose an amount.
Give Now
---