Update: NAIC Conference 2017
January 5th, 2018 by IGL Admin | | Posted in Encouraging Stories, Field Updates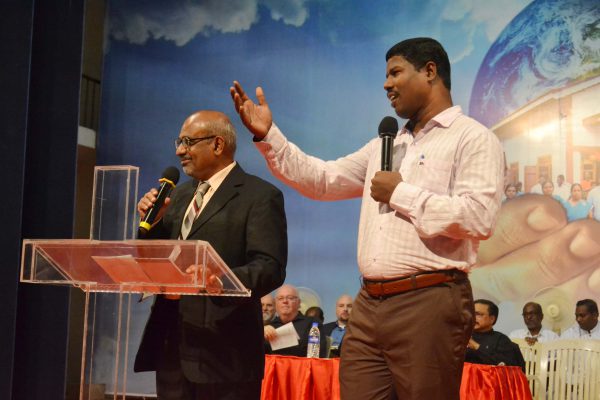 In November 2017, 784 indigenous leaders had the opportunity to attend the NAIC conference held annually in Salem, Tamilnadu! On behalf of each pastor, woman and youth leader, thank you for your prayers!
For three days in November, they gathered together from all across India, Sri Lanka and Nepal to hear preaching on the 2018 theme, "I will build my church" (Matt 16:18). The main message of this conference and all regional conferences in 2018 will cover the form and function of the church, answering questions like: How will Jesus build his church? What will it look like? What is our role in this process?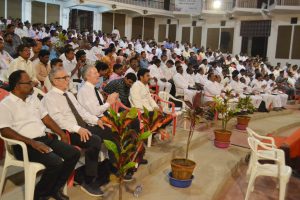 The NAIC conference allowed each pastor and leader the time to reevaluate and consider how well their own churches fit within the Biblical model of Christ's church. While teams from the US and India taught on these topics, the attendees were also able to enjoy much needed time of fellowship with fellow church planters. Toward the end of the conference, the attendees were privileged to witness the ordination of 22 pastors!
Testimonials
"I am thankful to the Lord for this conference as I have been blessed by the teachings of the team members. I was so blessed by the leadership sessions of Dr. Reggie McNeal where I learned about the leadership qualities required to fulfill the mission of the Lord. The simplified teachings made great impact on my teaching ministries. I am grateful to the president for organizing such a wonderful conference for us."

– Pr. Praveen Kumar

"I have been involving in youth ministry in the church for the past six years. The youth sessions gave me great motivation to reach the lost world through a revived church. The church must be revived to carry on the mission of the Lord where youth like us have a great role to play in. I am thankful to Rev. Ryan Johnston and Rev. Marcus Archer for motivating us through their spirit filled sessions."

– Pr. Anderson

"I was so blessed by the Lord in all the conference sessions. I got great zeal to carry out the ministry along with my husband who is a pastor. I was so reluctant thus far in helping him in the ministry, but the conference sessions and women sessions gave me courage to take the gospel to the next level. I will be teaching it in our congregation, I am thankful for IGL for organizing this teaching for us."

– Sis Anthoniyammal