10 Surprising Facts about Missions
(#9 is really disturbing)
February 5th, 2018 by IGL Admin | | Posted in Mission Conversations
1. How many churches have been planted on earth?
5.5 Million
Churches across the world now number more than 5.5 million. This number is expected to reach 7.5 million by 2025. Despite this amazing growth, in South Asia, home to many of the world's remaining unreached communities, we still estimate more than 300,000 villages need their first church.
2. How many unreached people groups remain in the world today?
7,035
The Joshua Project estimates that 7,035 people groups on earth today are unreached – meaning that these groups do not have a sufficient number of churches or believers in their midst to adequately reach their own people. There are 2,276 unreached groups in India.
3. There are much fewer unreached people today, and yet the task is unfinished.
In AD 100 there were 360 people for every believer. Now there are 7.3 people for every believer. In AD 100 there were 12 unreached people groups for every congregation of believers. Now there is 1 unreached people group for every 1000 congregations
4. How many people still need the Scriptures in their own language?
1.5 Billion
Thousands of groups throughout the world still do not have the entirety of Scripture translated into their own language, representing 1.5 billion people. Of these, more than 100 million people do not yet have any part of the Bible available to read in their heart language.
5. Where Evangelism is most needed
86% of all unreached people groups lie within the region called the 10/40 window, which is between 10 and 40 degrees north and from the west coast of Africa to the east coast of Asia.
6. Christian lifestyle and giving
Christians make up 33% of the world's population, but receive 53% of the world's annual income and spend 98% of it on themselves. North American and European Christians spend $12.5 trillion on themselves and their families each year. Only .1% of all Christian giving is directed toward mission efforts in the 38 most unevangelized countries in the world.
7. Indigenous vs Global Missions
Indigenous missionaries do 90% of pioneer mission work, but only receive 10% of mission funding. Meanwhile foreign missionaries do 10% of pioneer mission work, but receive 90% of mission funding. There are over 3,000 indigenous mission boards in India that have a combined total of 100,000 missionaries.
8. Giving to Global Missions
The average American Christian gives only 1 penny a day to global missions.
9. How much do churches allocate to reaching the unreached?
0.3%
Churches allocate the vast majority of their resources (96.8%) to their own local ministries, and of the few percentage points allocated to mission activity, the majority is used for either same-country missions to serve other mostly-reached nations. Funds available to support work in the least-reached parts of the world involve less than 0.3% of Christian giving.
10. How much does it take to sponsor an indigenous missionary to reach one more village for Christ?
$100/mo
Sponsoring indigenous missionaries (native pastors with a vision to reach their own people or a neighboring people group) is vastly less expensive than cross-cultural missions. Sponsorship programs usually range from $100-$500 per month to adequately resource new gospel work in places like Africa, Eastern Europe or Asia. For example, in India, it is possible to sponsor a pastor who aims to plant a new congregation for 50-100 times less than it would take to transplant a missionary family from the West. India Gospel League offers a partnership program for individuals and churches who wish to sponsor "barefoot pastors" at just $100 per month for two years – jumpstarting a new church in a new village community for a total investment of just $2,400.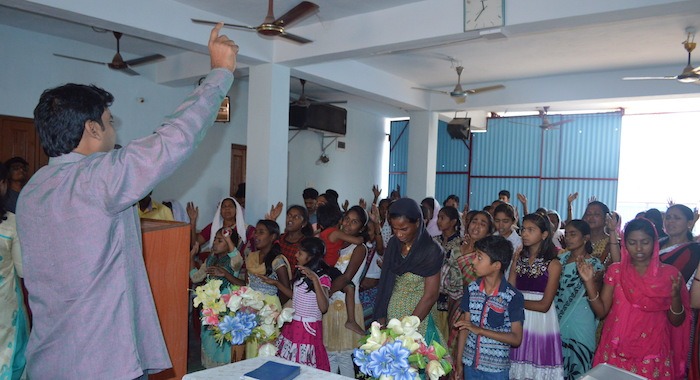 ---
In the comments below, let us know what has you excited about the future of global missions!