Celebrating 2017: Nearly 100,000 Churches!
February 9th, 2018 by Kate Smith | | Posted in Field Updates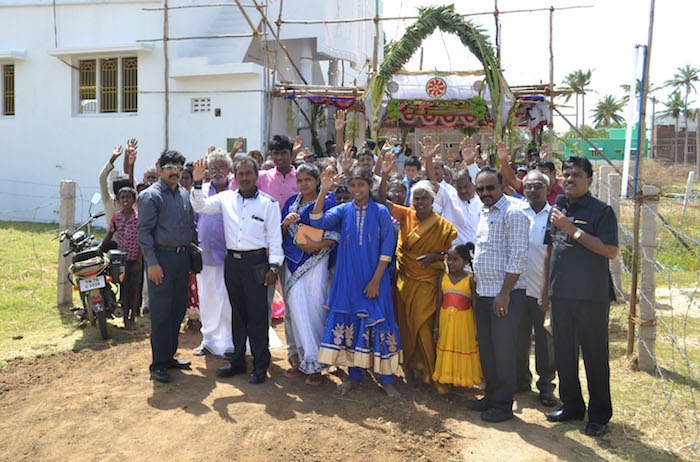 One area of growth brings us (and hopefully you) incredible excitement: The Lord added 7,318 churches to our number this year which brought us to the edge of planting 100,000 churches! Because of your persistent prayers and support, we now have 95,000+ churches planted with more than 1.6 million baptized believers attending.
We anticipate celebrating with you 100,000 churches planted by the end of 2018! This unbelievable, exponential growth from 2,000 in 1992 to 95,000+ through 2017 is evidence of the mighty work of the Holy Spirit in South Asia.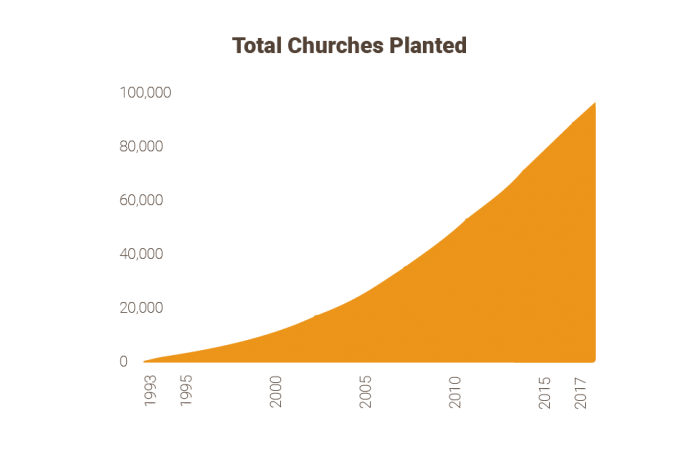 Such large numbers and stats like these can be impersonal. How can you comprehend such sizable numbers? To help make each of these churches and believers more real, let's take a moment to understand the impact this growth has had on one pastor and his congregation.
Several years ago, when Pastor Thangam (featured above with his congregation) first began his ministry, he had a hard time finding a meeting place for his small congregation, which at the time was only his family. But, the villagers didn't want Pastor Thangam to start a church in their village. They ran him and his very small congregation out of every house where they tried to hold their church meetings.
After several years of this cycle, a man from a village named Chandran was the first to receive Jesus as his Savior. This man's salvation changed the course of the entire village. As the rest of the residents saw the radical change in this man, they, too, decided to give their lives to Jesus. Now, eight years later, Pastor Thangam oversees multiple churches in this village and the surrounding villages which together have more than 200 people in their congregations!
This kind of growth is happening all over South Asia and we're excited to celebrate it with you!