Child Care Update
March 2018
April 13th, 2018 by Becky Stanley | | Posted in Love One More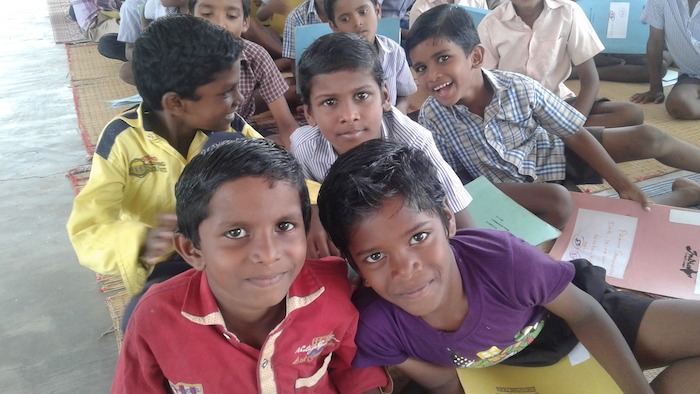 A Joyful Feeling
Birthdays come once a year. It is an unforgettable day for our children because they are able to get together with their friends and fellow housemates. Their friends greet them and celebrate their special day with them. This was Selvapriya's experience when she celebrated her 14th birthday on February 3, 2018. She cut the cake and handed it out to the pastor, her teachers, and friends. Afterward everyone wished her a happy birthday and prayed for her. Her delight was obvious to all because of the smile she had on her face. Selvapriya treasured these moments as she made memories that would last a lifetime. She was overjoyed and she expressed her heartfelt thanks to her sponsor who made it possible.
Superintendents Meeting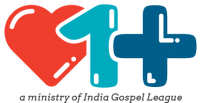 In order to provide the best possible care to the children living in all our children's homes, Love One More (L1M) hosts an annual consultation and training for the home superintendents. This training is crucial because they are responsible for the overall administration of the children's home and for the holistic care and development of every child in the home. Superintendents also oversee the growth and development of the child sponsorship program at the field level.
On January 31, 2018 the superintendent's meeting was conducted at the L1M head office. The day's sessions included training on children's holistic development, training on how to manage and oversee house parents, getting input on new developments in the child sponsorship program, and introducing the Love One More name.
Also included in this was a special training and orientation session on child marriage and sexual abuse, to help orient the superintendents and provide information on our new campaign to bring awareness and prevention of these important issues. Children make up 39% of India's population of 1.34 billion. India has both the largest child labor force in the world and the highest rate of infant mortality. From birth many children suffer from malnutrition and diseases that can be prevented by employing basic hygiene. Research has also shown that in India alone, every minute a child dies of acute malnutrition. According to census data there are over 8.2 million child laborers between 5 and 14 years of age in India. A quarter of the country's population is female and yet girls are often denied the right to live because they are seen as a liability and as the lesser child.
In light of these staggering figures, India Gospel League's L1M ministry has a burden for these children who need to be reached with the love of God.
Starting in April 2018, IGL through Love One More, will engage in an aggressive campaign against child marriage and child sexual abuse, both of which are on the rise. Children, superintendents, parents, and caretakers in all of L1M children's homes will participate in this awareness campaign. Mr. Sathish, the resource person, provided an informative session on child abuse and child marriage. It was an eye-opener for everyone. The superintendents were split into four groups to discuss the topic and attempt to find different solutions. It was meaningful to the superintendents to gain an understanding of the situation as they analyzed it and decided preventative measures to be taken. The superintendents decided to join hands against these two important issues. This training day allowed them to review the task at hand and give thanks to God for his guidance and provision. It proved to be a time of sharing, learning, and encouragement as they seek to provide the utmost care for the children in our homes.
Initiative on "Creating Safe Spaces for Children"
Statistics say that India has the highest number of child brides in the world. It is estimated that 47% of girls in India are compelled into an early marriage (before the age of 18). A survey, taken across 26 states, of more than 45,000 children between the ages of 12-18 revealed that one in every two children is a victim of child sexual abuse. This Safe Spaces initiative will focus primarily on the issues of child marriage and child sexual abuse.
The four main objectives of the initiative are to provide awareness on the issues, to create child advocacy and development committees, to develop child activists that speak out against these issues, and to network with other care and service providers. The initiative will ensure prevention, implementation, and rehabilitation.
Testimony
Padma, a 10th grader, first joined the Rebekah Home when she was in 1st grade. Her father Rangasamy and her mother Amritham work as daily wage laborers. The majority of their work is cutting timber. They travel from place to place, leaving for long periods of time to work. Padma has three siblings; an elder brother, elder sister, and a younger brother. Her elder brother studied until 10th grade and is now married and works. Her sister ended her studies while in 8th grade and began working in a garment factory and married at a young age. When Padma's parents learned about L1M they admitted her to Rebekah Home. During her initial years at the home she was fearful.

Over time she experienced the love and care of the home's superintendent and the houseparents. She also learned about Jesus through attending Sunday school and Children's Gospel Clubs and came to know that he is the one true living God. Now she regularly reads the word of God and prays. She is encouraged by the houseparents to have trust in God and be a witness to people around her. Her good habits encouraged her parents to also admit Padma's younger brother into the home as well. He is now in the 6th grade.

Padma is also working hard to score well on her 10th board exams. Her aim is to become a doctor to serve the poor and needy. When she was promoted to 10th grade she was not sure she would be able to complete her studies. Her faith in Christ is helping her as she works to complete her education. Padma is a first generation student in her family to appear for their board exams. She is excited and nervous as she continues to work hard and pray that God will grant her success in her upcoming exams. Please pray for Padma and others like her who will be taking their exams next month.
Praise God for:
All his provision and protection over the last three months

For a successful superintendents meeting
Pray for:
The children in the homes – for God's protection and guidance

The houseparents and other staff who care for the children

The children to excel in their studies

For the 10th, 11th, and 12th grade students as they are taking their board exams

For the launch of the "Safe Space" campaign this April