Safe Spaces Campaign Against Child Marriage and Sexual Abuse
April 19th, 2018 by Becky Stanley | | Posted in Love One More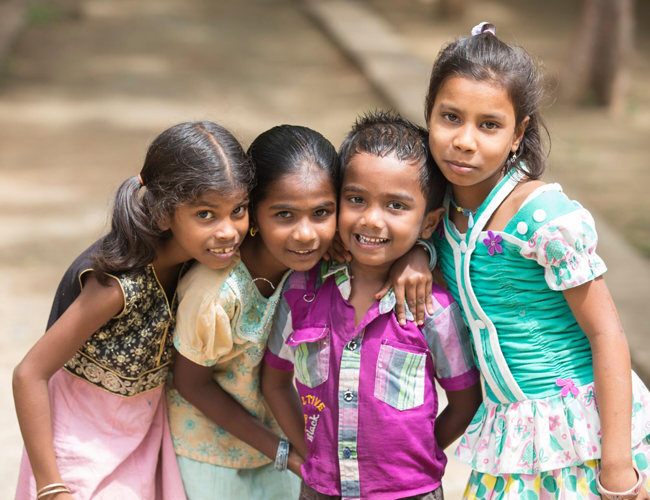 Love One More's Safe Spaces campaign against child marriages and sexual abuse of children comes at a crucial time when a series of child rapes all over India are coming to light.  Every single day the media runs headlines of children, even babies, being raped and brutally murdered.  Furthermore, it is reported that these horrific incidents are on the increase. All of this proves the fact that an increasing number of children live in very unsafe circumstances where their very lives are at risk.  Several reasons can be attributed to the cause of such heinous crimes: the patriarchal culture, 'hyper-nationalism', a corrupt law enforcement, an inefficient justice system, and the list goes on.
People are enraged and the country is in a fire-fighting mode; rocked with protests and heavy lobbying by social activists for stricter laws and efficient systems to prosecute criminals.  In the wake of such a social crises, Love One More, has taken a strategic approach to address the issue for the long term.  Our Safe Spaces campaign is creating awareness at the grassroots. Children are empowered with information on pressing issues and their rights. In doing so, Love One More is setting the stage for open conversation and discussions on the safety of children, particularly girls. The campaign is also sensitizing both adult men and women in the local community on child rights and gender justice to address underlying prejudices and stereotypes.  Finally, by setting up local child advocacy groups, the campaign ensures ongoing monitoring to prevent and check any crime against children.
Safety and security of children is of utmost importance.  As cliche as this sounds: the future depends on how we nurture children today.  In a digital age, how we treat our children will indicate their value.
The security of India's children is a matter of international concern. Crimes against children have a debilitating effect on not just one culture or country, but on humanity as a whole.  To squelch children's potential and rob them of their childhood is to rob ourselves of our future. Therefore, it is time for the international community to stand with the children and ensure their safety, to advocate zero tolerance when it comes to crimes against children and take responsibility for the injustices they face today.
Children are already paying the price for our silence and apathy with their lives. It is reckless to build humanity's future on their blood and not their dreams. Therefore, we invite you to stand with the children who are coming forward to join this campaign, seeking a safe space. Since our launch in early April, already over 1,000 children and 1,200 adults are enrolled in the campaign.  We need your support too.  Join us and and let's make their voices heard.
Sponsor a child or donate today.