From Bully to Bible Teacher
May 10th, 2018 by Kate Smith | | Posted in Featured Update, Field Updates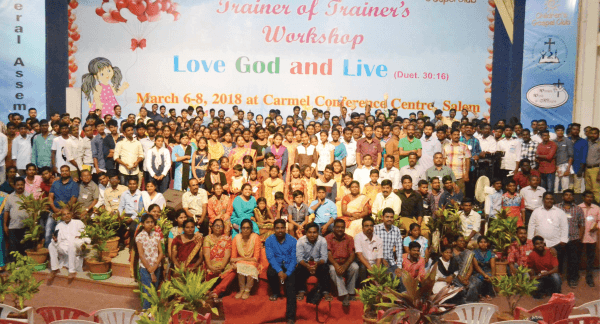 "I have learned the importance of children and importance of loving children," said Samson, 25, after finishing a recent Children's Gospel Club (CGC) training. Samson only attended the March training to become a CGC teacher because his mother wouldn't stop pestering him to go.
It's no exaggeration to say there was no love lost between Samson and children. He used to ridicule and bully them. So when his mother nagged him to become a teacher of children, he couldn't stand the thought. As an act of rebellion he slept through the whole first day of the training conference. But then something happened.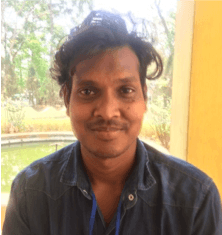 "In the second day, I could feel something happening within me. And in the evening, during the inspirational session, the Spirit of the Lord spoke to me and I have given my life to God," explained Samson. Samson encountered the Living God, the God who changes hearts of stone into hearts of flesh. Now instead of bullying children, Samson couldn't wait to get home to start teaching them!
"Surely as soon as I reach my place I am going to share the Good News to the children and I will teach these games and stories to the children," he exclaimed. True to his word, as soon as Samson arrived home he rallied the children in his village and formed a club. Now he is preaching the Good News to little children who are hearing the name Jesus for the very first time!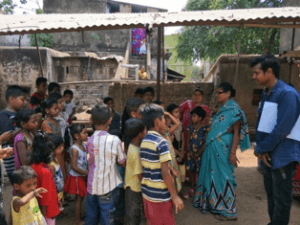 Praise God for this miraculous transformation! And there are many more – God is impacting every one of the 77,200 teachers and 1,252 leaders through the CGC program, as well as the 965,000 children enrolled this year! God is at work teaching each of them about who he is and what his Son has done on the cross. You can join God to change a child's life this summer for only $1. That's all it takes to send one child to a club for one whole year! And they are kicking off right now. Will you transform a child's life by giving just $1?
---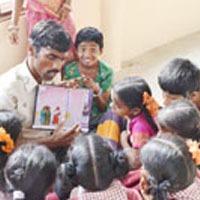 Just $1 sends 1 village kid to a Children's Gospel Club, a unique opportunity to reach the least-reached people groups on earth with the message of Christ! Will you consider helping to provide discipleship for 1 child for 1 whole year?
$1
Choose a quantity.
Give Now
---