International Day for the Unreached
May 18th, 2018 by Kate Smith | | Posted in Field Updates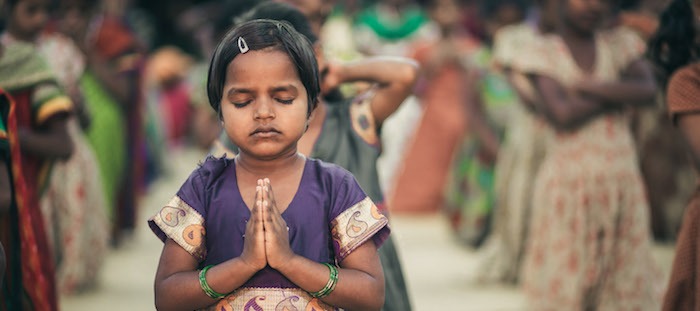 Did you know that three percent of the U.S. population is still unreached? But in India 95 percent of people are still unreached? That means there are over 1.2 billion people in 2,291 people groups* who have yet to hear about Jesus. That's a really big number and an overwhelming task.
That's why we're asking you to join us today on the International Day for the Unreached in prayer for those who have not yet heard of Jesus and in celebration for those who have. Will you take five minutes today to pray? And will you ask your friends and family to also join us in prayer for those still living in darkness? Share the link below with friends and family so they too can join us in prayer.
"And this is the confidence that we have toward him, that if we ask anything according to his will he hears us." 1 John 5:14
Celebrate with those who've heard!
Deborah was raised in a Hindu family filled with turmoil. Her father drank the family's money away while her mom tried to keep the family together. But as her mom realized she couldn't save her family, she turned to someone who could – Jesus. She started attending Sunday services regularly and brought Deborah and her brother along.
For seven years Deborah attended church with her mom, heard Bible stories and watched her mom change into a prayerful, patient person. The more she observed her mom the more convinced she was that this Jesus was real. Then at 17, Deborah followed in her mother's footsteps and accepted Christ as her Savior. Soon after, so did her little brother.
Things are not perfect in her family. Her father is still an alcoholic. But Deborah's hope is not resting in her family anymore – it's resting with someone who will never let her down. Moreover, she's dedicated her life to Him.
"I am involved in church ministry and children ministry. I am conducting group prayer in my home every Tuesday and I am sharing the gospel with the youngsters like me," shared Deborah with joy.
Deborah was baptized as a declaration of her faith on March 10.