Sexual Abuse Against Children in India: What You Need to Know
May 25th, 2018 by Becky Stanley | | Posted in Love One More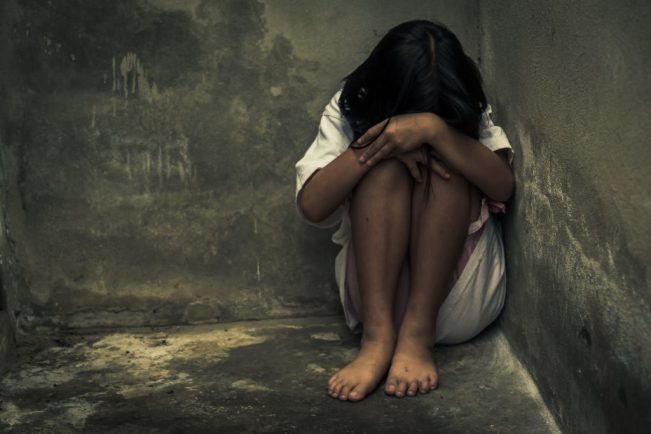 India is home to over 430 million children. Many organizations have assessed that 40 percent of India's children are susceptible to numerous evils such as trafficking, homelessness, forced labor, drug abuse and crime.
The statistics below show the prevalence of sexual abuse against children in India:
1 out of every 2 children in India is exposed to at least one form of sexual abuse
1 out of every 5 children in India experiences sexual abuse in critical forms
1 child is sexually abused every 15 minutes
According to a report released in 2016 on crimes in India, 106,958 cases of crimes against children were recorded in the previous year. Of these, 36,022 cases were recorded under the POCSO (Protection of Children from Sexual Offences) Act. The number of cases registered for child abuse went up from 8,904 in the year 2014 to 14,913 in the year 2015, under the POSCO Act. Sexual offences and kidnapping alone accounted for 81% of the crimes against minors. The India state Uttar Pradesh led the highest number of child abuse cases (3,078) followed by Madhya Pradesh (1,687 cases), Tamil Nadu (1,544 cases), Karnataka (1,480 cases) and Gujarat (1,416 cases).
Below are the staggering statistics revealed by a survey conducted by a leading child organization with a sample of 45,844 respondents aged 12-18 years across 26 states:
One in every two children is a victim of child sexual abuse.
One in every five children does not feel safe because of the fear of being sexually abused.
One in four families do not come forward to report child abuse.
A report by Human Rights Watch titled "Breaking the Silence: Child Sexual Abuse in India" stated that "While great awareness has been raised about sexual violence against women in India, much less is known about the problem of sexual abuse of children. Studies suggest that more than 7,200 children, including infants, are raped every year; experts believe that many more cases go unreported."
With one-fifth of the world's children, India is believed to account for the largest number of child sexual abuse cases registered globally. More than half– 52.3 percent– of Indian children have been sexually abused, according to the 2007 "Study on Child Abuse" by the government's Ministry of Women and Child Development. In the overwhelming majority of cases, the perpetrator of child sexual abuse is known – a relative, neighbour, teacher, etc.
A number of studies have revealed that most children do not report abuse because they find it difficult to raise their voices against someone whom they "trusted." Added to this, not only is the Indian family often structured so that children's voices are discounted or ignored, there is a kind of sanctity that 'family' has in the Indian society where nothing in the family can be discussed or be considered wrong. The concept of family being above the rights of individuals, especially the rights of women and children, is deeply ingrained in Indian society. These factors further fueled by the tardy dispense of justice by the Indian judicial system has only seen an increase in the number of incidences of brutal child sexual abuse.
There is the need for a more child-friendly judicial system that will encourage more and more victims to report. While there is much to be changed in the Indian system that could effect a decrease in incidences of child sexual abuse, Love One More has been investing its time and resources in providing a secure environment through our children's homes, helping those who are most susceptible to being sexually abused. Love One More also carries out various initiatives like our Safe Spaces Campaign for Children which helps children and their families become educated on child sexual abuse, its prevalence, how to spot abuse quickly, how it is to be reported, and more.
While changing the system calls for various levels of discussions and the involvement of multiple stakeholders and decision makers of society, all it takes to change and impact a life is to sponsor a child in need through Love One More.
How we help abused children:
We work with local government organizations and our own staff members in villages to quickly recognize abuse and help the child.
If a child does not have a safe space to live, we take them into one of our children's homes, sponsored or not.
Our staff is educated and capable of providing counseling and mentoring to children who have been abused.
Once an abused child is a part of the Love One More program, they have access to a good education, immunizations, nutritious food, counseling, new clothes, security and most of all hope!
If you would be interested in playing a part in the fight to end child sexual abuse through Love One More, prayerfully consider sponsoring a child or giving a small donation. Even $1 can help protect a child from abuse!