Girls not Brides: Child Marriage in India
June 4th, 2018 by Becky Stanley | | Posted in Love One More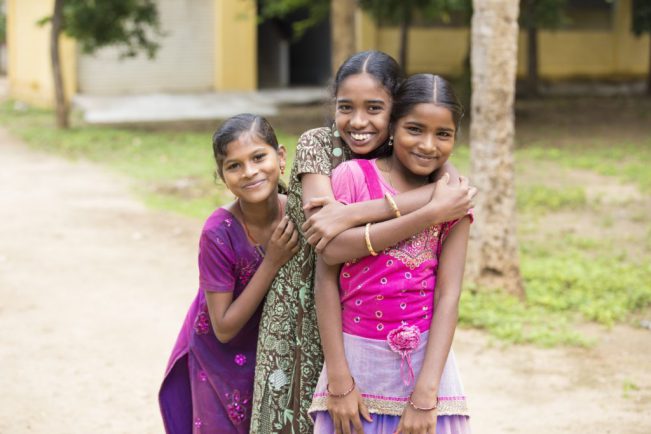 Child marriage is defined as: any formal marriage or informal union where one or both of the parties are under the age of 18 years old.
Child marriage is rampant among various uneducated communities in India although Indian laws explicitly ban it. Young girls who are married off into impoverished families end up as slaves and are often forced to work in kitchens. They are also forced into performing physically taxing household and domestic chores.
Peer and family pressures prevent them from seeking recourse to law or any kind of help for their predicament. Often, even their own parents do not allow them back into their homes, since it is considered taboo for a married girl to leave her husband's house. These girls are forced to go through and manage all their challenges on their own with no external help, even from their own families. These girls end up bearing children despite their poor physical condition and most of them are unaware about what it is to be a mother at such a tender age.
The repercussions: girl brides face huge obstacles because they are married off at such a young age. The girls are not emotionally, physically or mentally ready to become wives, putting them at risk for complications with pregnancy, contracting HIV/AIDS and suffering from abuse. Child brides are also often isolated with limited freedom reducing their ability to get an education, leading their family into poverty.
What will make a difference? Especially with so many girls at risk today? Prevention.
Love One More has launched a campaign called Safe Spaces for Children where we have set out to spread awareness and educate men, women and children on the dangers of child marriage. Our campaign educates village communities on the 17 issues that impact children in India along with separate lessons on sexual abuse, child marriage and children's rights. Educating families in rural villages helps break the cycle of child marriage, keeping children home longer, allowing them to finish school and get a well paying job.
How we work to stop child marriage:
Increase education in village communities about children's rights
Support young boys and girls to get an education and become independent
Educate village families on the destruction and repercussions of child marriage
Work with local government programs and officials within the village to spot a potential child marriage and stop it
Recruit 25,000 volunteers to continue educating and spreading awareness along with keeping a watchful eye on potential child marriages
So what can you do about it? The most effective way to help is by giving a small donation to the campaign. Even just $10 helps educate a group of girls on the dangers of child marriage! When you give, lives are changed! Put your money where miracles happen, prayerfully consider giving here.