Safe Spaces for Children Campaign Update!
July 12th, 2018 by Becky Stanley | | Posted in Love One More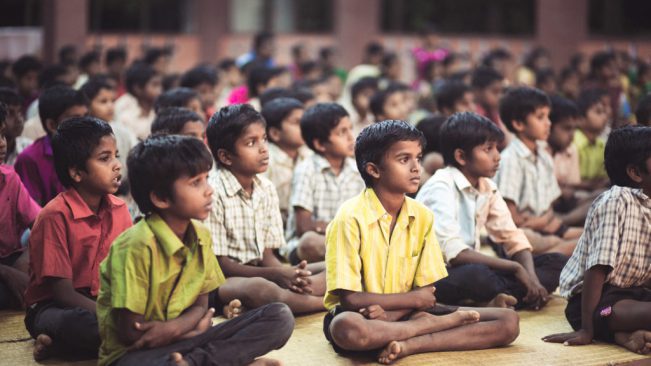 We are so excited to share an update on our Safe Spaces for Children Campaign! Our teams have traveled from village to village to spread awareness and education on the dangers, impact and long term effects of sexual abuse and child marriage.
So far we've been able to educate and create awareness for 15,270 children living in rural India! Each child is now aware of the dangers of sexual abuse and child marriage and armed with the knowledge to speak up if they see something wrong.
Through our Safe Spaces for Children campaign, we are able to impact more than just children! We've helped educate and bring awareness on more than 18 issues involving children to 7,221 parents, 5,162 youth, 10,275 villagers and we've actively involved more than 1,124 local leaders and government officials! We have established advocacy groups in each village we visit so that our campaign efforts continue to grow and provide vulnerable children a safe place to go if they are being abused.
In total, we've helped move than 39,000 people!
Read about how lives are being changed through a few testimonies from our campaign below:
Field Staff: My name is Devi and I am working as a field staff in Katheri area. The campaign Creating Safe Space for Children is very useful to the village people. Through my sessions, I have reached a total of 818 people and created awareness about child marriage, good touch and bad touch, girl child abuse, child trafficking, child labor and many more problems girls child face today. During my visit I taught 88 male, 82 female, 67 girl children, 48 boy children, 41 youth girls and 43 youth boys. They all liked the awareness and said that these sessions were an eye opener for them as they were not aware of this kind of information before hand. They are happy and confidant that they have received good tactics to help others and tackle any situations that arise. They thanked Love One More for providing such an informative program!
Saravanan, 9 years old: He did not know about good and bad touch.  After Love One More taught the awareness program in his school, he shared, "I was under the impression that being a boy meant nothing would happen to me.  But through this teaching I learned that I too, am vulnerable and I have to be alert and safeguard myself."  Further, he shared that he will spread awareness to his other classmates and friends in his village.
Divya, 17 years old: She shared that this is the first time she became aware of sexual abuse.  Divya said that when the staff invited her to attend the meeting she was reluctant.  But as she sat through the teaching, she realized that she had very little knowledge and understanding of the issues that young girls like her face.  Moreover, she shared, "I did not have an awareness of safeguarding my body.  When boys and men used to touch me and make me feel uncomfortable, I did not know how to say no.  I was also very timid and scared.  But now I know that I can boldly say no.   I will henceforth, boldly tell anyone to not touch me if I am uncomfortable." This teaching and awareness has been tremendously eye-opening!
Illavarasan, 12 years old: "I used to be very shy to talk about issues concerning sexual abuse and good touch vs. bad touch.   Even if I was aware of something wrong that was happening, I never talked to any one about it, I was very embarrassed.  However, with this teaching and awareness I now have both the necessary information and the boldness to speak about this issue.   I no longer feel embarrassed to talk about this issue with my friends or my parents."
Anushya, 9 years old:  Anushya attended one of our campaign teachings and she learned about good vs bad touch.  This little girl shared that she feels safe knowing that she can call 1098 and report any abuse happening to children in her school or her village.   She says that she has passed on this information to her friends and family.
Will you prayerfully give to our Safe Spaces for Children campaign to further our reach and help to children? Click hereto give a donation of any amount.