From My Heart
Quarterly Newsletter Spring 2019
April 9th, 2019 by Sam Stephens | | Posted in Field Updates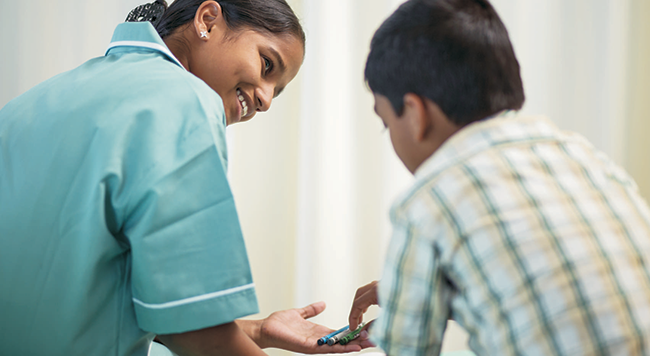 Health isn't everything, but quality of life is significantly lacking without proper health. The World Health Organization estimates a global shortage of 7.2 million health professionals, with India listed as having one of the greatest shortages. Millions of people living in rural India have no access to healthcare. Needless to say, the huge shortage of trained healthcare workers is a gap that will take decades to bridge.
So what happens in the meantime? We are not waiting for this need to be met. IGL is doing its best to bridge this gap through its medical and healthcare related training. At the Institute for Health Training at Sharon Community College in Salem, young men and women are trained as nurses, community health workers and paramedics. The vision of meeting the needs of rural India is imparted to them along with appropriate knowledge and skills to meet those needs.
While creating awareness of the need, training and providing healthcare to those most in need are all part of IGL's medical mission, it's not everything. One of the more unique aspects of IGL is that in every area of ministry, including medical, we lead with the gospel. Most of the students at Sharon Community College are referred to the program by church planters from their villages. Then when they graduate, they often return to their hometowns to work alongside the pastors providing medical care as the pastor provides spiritual care. The church buildings, Life Centers, are often used as rural medical outposts. This is just one more way IGL strives to meet the needs of the whole person, through our holistic approach to ministry.
The needs on the mission field undoubtedly are enormous, as are the opportunities. Investing in the training and equipping of these young people and IGL's medical outreach is a strategic and powerful way of gradually changing the face of India – one village at a time. Although it may seem slow, it is sure. May I invite you to envision with me such a transformation. It is possible and it is happening.