Can I fit God into the equation?
May 31st, 2019 by kmcvaney | | Posted in Field Updates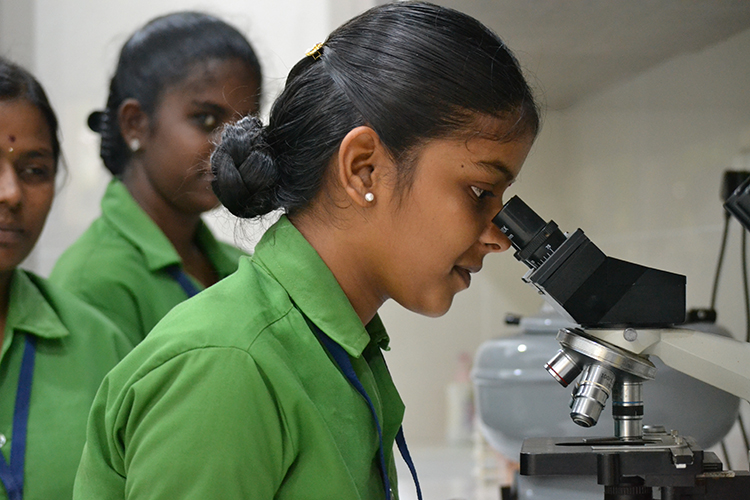 If I invest in a nursing student, it's not just about $50 a month, though that might be my first thought. It becomes more about the student at the other end of that investment—a student miles away, where a caste system still exists and poverty is the norm.
As I get ready to send my son off to college in the fall, I think about the expenses that I have and I'm tempted to think that my budget is possibly too small, a bit too tight to fit someone else into the equation—someone I don't even know. But wait. If I remember to fit God into the equation, the math always looks a bit different. The budget seems to grow beyond what I imagined, though usually not till after I commit. So ok, I give it to God and say YES to sponsoring a student. What can I bank on as far as my investment?
FACTS: 
100% of the students at Sharon Community College get jobs with regular pay after graduation. A Win!
The two-year sponsorship covers tuition and room and board for a student. For
$50 a month, I can know that I am directly impacting the healthcare system in India. A Win!
I can BANK on my sponsored student hearing and learning about Jesus. An ABSOLUTE WIN!
So, what if you'd like to help but can't do the $50 a month for two years?
What about Textbooks? Up-to-date textbooks are needed for a student to learn and be successful in gaining their degree. A one-time gift of $55 is a great way to contribute and help a student.
Is God tugging on your heart and challenging you to help in some way?
Investing in one student can make a HUGE IMPACT!