Becoming a Kingdom Builder
June 12th, 2019 by kmcvaney | | Posted in Field Updates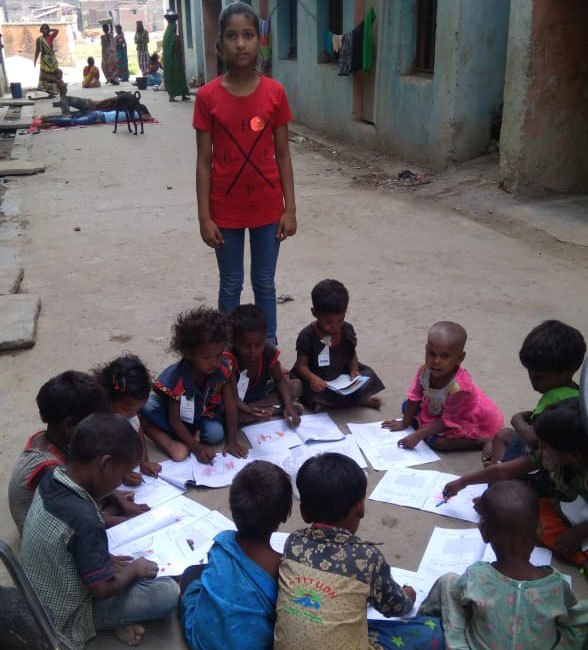 "Every Christ follower qualifies as a Kingdom builder"  
Sam Stephens
So often we feel inadequate in telling people about Jesus or sharing the gospel and so we shy away from even bringing it up. Maybe you thought about sharing Jesus with a friend but because of their background decided not to. You may sense in your heart that God is leading you to boldly speak of His faithfulness but wonder if the person is ready to hear. Though it's important to be sensitive in these moments, it's just as important to have faith like a child. I hope these two stories of children sharing Christ encourage you next time you feel the nudge of the Spirit.
Renuka has been coming to CGCs for about 2 years. She had the opportunity to take what she's learned and use it to encourage a friend who doesn't have a father. Renuka told her friend that God is our father, that He loves us deeply and can bring us comfort and peace. Her friend was so encouraged and said that no one has ever taken the time to comfort or share this good news with her.
Renuka said that she has shared the gospel with everyone she knows and everyone she has told is
now attending church! 
Archana comes every Sunday to CGC. While attending, she realized that there are many people who have not heard the gospel and that God has created everyone with a purpose. As she started growing in her faith, she began to understand how much God loves her. She told her brother about God and he started attending church with her. Their mother watched as both of her children were going to church and she decided to start going with them.
Archana said that they were very poor and usually had just one meal a day. They were in debt and had many challenges but as they began to pray and trust God, they saw his hand of blessing!
She believes that God raised them up to bless others, and she said that she will continue to share the gospel with many. She saves her money and puts in the offering for the church.
These are just two children that are impacting the people around them because they are being discipled at a Children's Gospel Club.
Ways to pray for the children in South Asia
Pray for children attending CGCs to have bold faith

Pray for children attending CGCs to gain a good understanding of the Bible

Pray for children to share what they learn with family and friends