From My Heart
Quarterly Newsletter Summer 2019
June 24th, 2019 by Sam Stephens | | Posted in Field Updates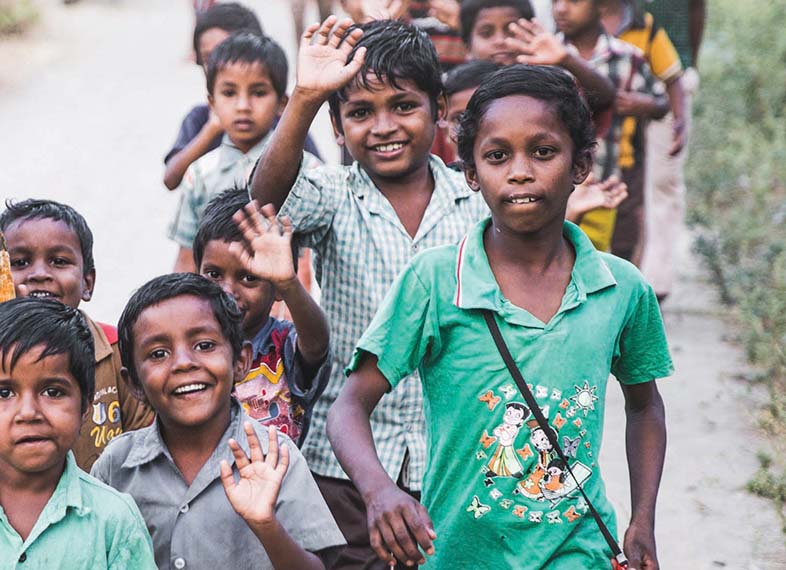 Dear Friends,
India has witnessed an unprecedented landslide victory of the Bharatiya Janatha Party (BJP). This party has promoted itself on the platform of converting the world's largest democracy into a Hindu nation. This is not necessarily a sudden change in direction but greater intensity of what has been happening. The rise of this party to its present position of power and control is a well planned and executed long term vision birthed even before India's independence. The present leaders were recruited during their younger years and systematically trained in the party's ideologies, not unlike the communist model. During the last decade, we kept saying that India is shifting gears. That has happened.
Forced reconversion of Christians by Hindu radicals especially in the rural and tribal areas of India could easily become a norm.
Although a small minority in India, Christians have contributed much to the overall development of the country through their institutions and their activities. However, every ministry by Christians is projected by Hindu radicals as measures to coerce people to convert to the Christian religion. Therefore, there will be increased monitoring and controls on Christian educational and other charitable institutions.
I share my concerns not in despair but more for defining our direction and ministry methods for the coming years.
As persecution of the church and militancy against Christians increases, more prayer will need to be mobilized. Prayer that will not just plead for persecution to stop but that the Church through this process will experience the immeasurable grace of God and His strength to go through it and thrive.
I strongly believe that there still lies ahead of us an immense possibility and an opportunity to enormously impact rural unreached villages.
We must remember the future is in the hands of our children. We have to invest in every way possible to shape their spiritual, emotional, intellectual and social future. Every effort of ours focused on our young people will determine the strength of the foundations on which the growing indigenous church will stand.
Establishing a life-giving and reproducing church in every village of India is still our vision but it has to be quietly and strategically executed without flair and fanfare. The silent revolution that God has initiated through the planting of 100,000 churches must continue. It will with your help and prayer. Nothing is too hard for the Lord.
Together with you,

Sam Stephens