Update on Cyclone Fani
Quarterly Newsletter Spring 2019
June 24th, 2019 by kmcvaney | | Posted in Field Updates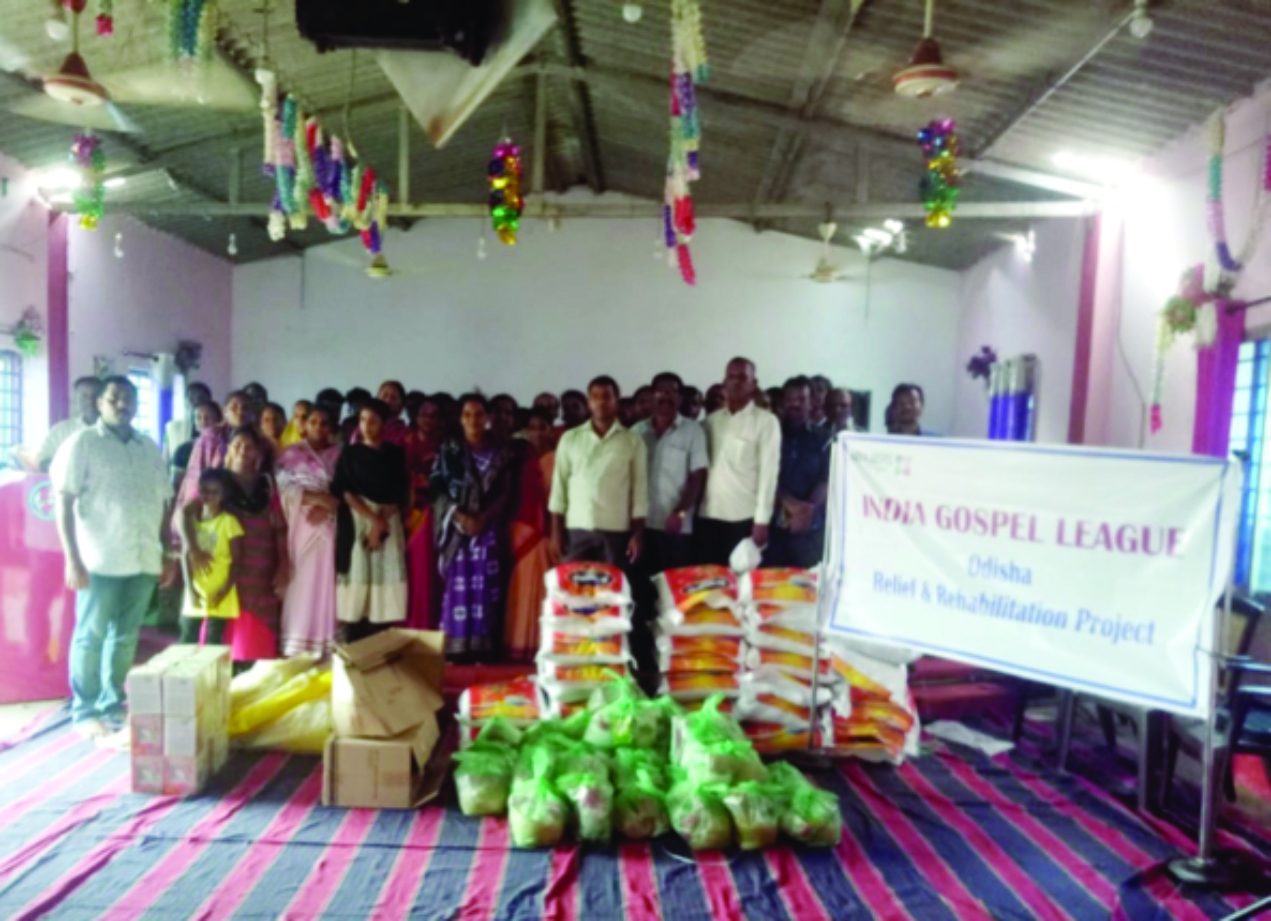 Because of your quick response, families received immediate help and hope!
Cyclone Fani hit the Coastal area of Odisha, India, on May 3rd. Forty-one people died, more than three hundred were severely injured and thousands of livestock were killed. More than ten million people living in 14,835 villages and 46 towns across 11 regions were affected by the cyclone. The challenge in carrying out relief and restoration is enormous.
India's east coast, on which Odisha state lies, is no stranger to cyclones, but this was India's strongest cyclone since 1999. Large areas in five regions were submerged with water as heavy rains battered the entire coast. Thousands of trees, electricity poles, water tanks, and buildings were uprooted. Thatched structures were entirely destroyed. This has economically reversed the state of Odisha by 20 years.
An IGL Relief team, headed by Zonal Coordinator Pastor Dilip, visited the regions of Ganjam, Khorda, Cuttack and Rayagada to assess the damage. Based on recommendations made by the local Pastors, 60 of the most severely affected families immediately received aid.
Each family was given 45 pounds of rice, plus sugar, salt, tea, candles, matches, and a solar power light. They were also given polythene sheets to make temporary sheds for protection against the sun and rain.
Though the needs are enormous, IGL has identified an additional ten families to help next those who lost their houses totally or partially. They also identified three life centers that need rebuilt immediately.
The IGL relief team reported that it may take many more years to help families and churches to restore all that was lost. This is the right time to extend our support to help them rebuild immediately.
We are so thankful for your quick response to the immediate needs after the storm. Please pray and consider being involved in the next phase of rehabilitation.
"My house collapsed due to this cyclone and my children were starving for food and water. We had no shelter and became hopeless. In this terrible situation, you stepped in to provide some basic needs to the most affected families." —Pastor Sunrendra Pradhan, of the Khorda region of Odisha

"Already we were facing many hardships to run our daily life. After the cyclone we lost everything. But God protected our lives. By the grace of God we are able to survive and manage. We are expressing our heartfelt thanks to you who supported us. We are in great need of renovating our damaged houses. We request your prayers for us." —Ramchandra Digal of Bhubaneswar, a coastal town of Odisha
Planned Rehabilitation:
• RENOVATE three churches (life centers) that were severely damaged.
COST: $3,000
• REBUILD ten houses that were completely destroyed.
COST: $11,000
To give towards planned rehabilitation, click here.