An Opportunity to Adopt-A-Village
Imagine if I told you there was a community down the road that was off limits?
July 1st, 2019 by kmcvaney | | Posted in Field Updates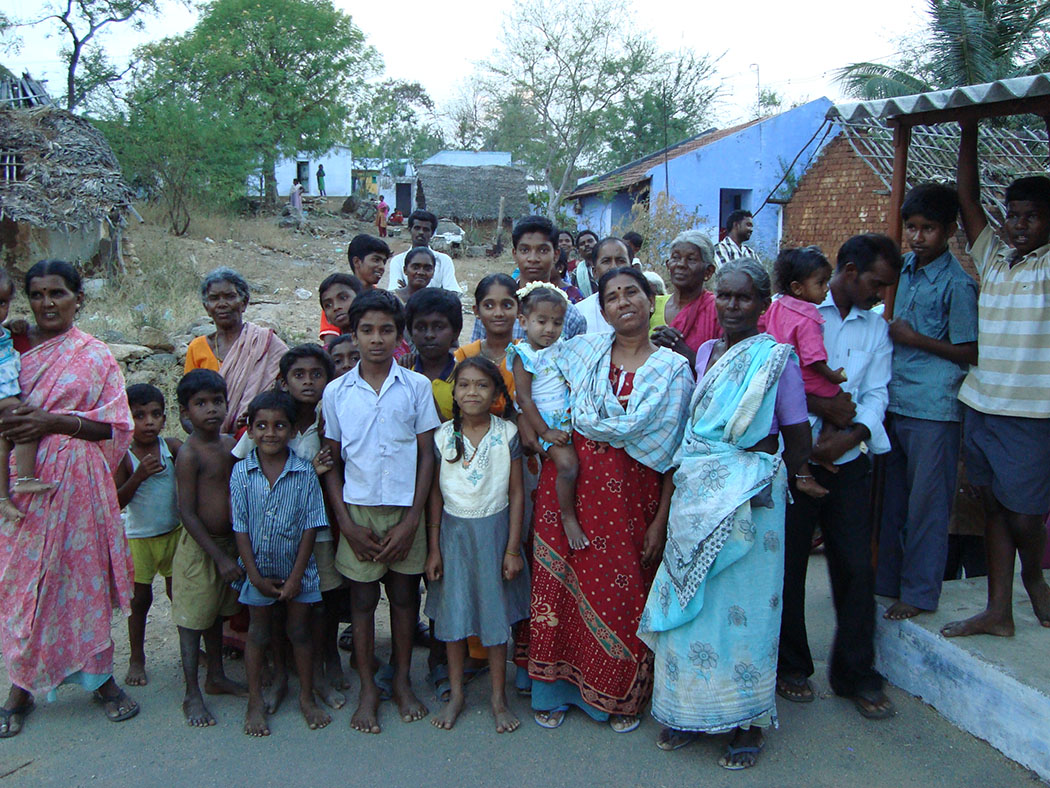 Manjayankadu is minutes away from India Gospel League (IGL) headquarters in Salem, Tamil Nadu, India, yet the area was restricted. No one was allowed in, no one was allowed out. But earlier this year the government opened the road!   
IGL's Children Director, Becky Stanley, recently shared that as she approached her 40th birthday she asked God to help her plant a new church. The answer she received back was, "I've opened the road for you." Becky knew that meant she was to go to Manjayankadu!
Since the beginning of the year Becky, her brother Anan, and other IGL staff have been visiting the village every Sunday. They share the gospel and pray with people. Becky reports that each week miracles are occurring and new villagers come to Christ. However, persecution is also taking place!  A machete-wielding man recently scared children away from a Children's Gospel Club. After a night of prayer, villagers confronted the man and told him the more he opposed their conversions, the more people would convert!
At the same time, a few small churches and families here in Ohio began discussing how they could work together to share the gospel with unreached people in India. No one in the group could contribute the entire amount, but together, they knew they could make a difference in the lives of people on the other side of the planet. With the commitment of those few churches and families, IGL created an Adopt-A-Village (AAV) Consortium bringing together these four villages; Erular, Ghot, Mandava and Manjayankadu.

The goal of the AAV Consortium: Spiritual and physical transformation of the villages in the name of Jesus Christ.
How? IGL has placed pastors in each village and they have begun work in these four areas:
• Discipleship
• Healthcare
• Children's Ministry
• Community Development
It's a radical transformation! But at a price tag of $15,000/year, it is out of reach for most churches and families! By combing these four villages and gaining the help of many people—the consortium makes it possible for everyone to join in and make a difference at a giving level that works for them!
The road is open for YOU to bring change to these villages! Join the Consortium as a $25, $50 or $100 monthly contributor today! Click here to join!