MICROCREDIT LOANS Give Women a Hand-up  
August 30th, 2019 by kmcvaney | | Posted in Field Updates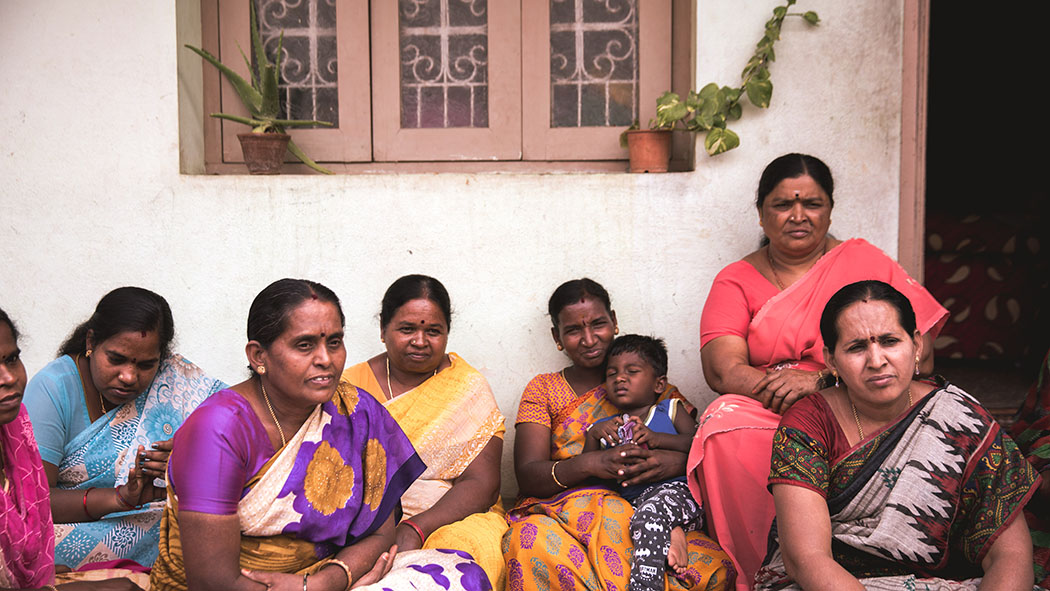 Women in rural India now have a chance to look up. One woman who used to eke out a living by selling rice cakes along the roadside now has a café. And another woman who at one time lacked the confidence to leave her home and village began a business selling rice. Her business has grown so much that she is now an area wholesaler.
Chitra, a young wife and mother was able to leave the confines of her home and step outside into a wider space and start a new little tailoring business. She began to learn, interact and engage with the community. She no longer wanted to be dependent solely on her husband. She was coming into her own, realizing her potential and learning about the one true God who gives us our identity.
Her dreams expanded not just for herself but for women like her.  After acquiring a third micro-credit loan she was able to purchase more sewing machines and develop a training and tailoring center. She desired to help other women in her village learn skills, gain employment and find significance.
She is not just a role model for other women in her village, but she has paved the way for another generation of girls, like her daughters to live free.
But the majority of women in India today face abuse and the harsh confines of the caste system.
______________________
Life in India for Women:
95% of women in India are anemic and physically malnourished. Thought of as least important, girls and women are the last ones to eat. They are at a disadvantage from birth. Female infanticide and sex-selective abortion is widely accepted and strongly reflects the societally low status of Indian women.
______________________
Women's Transformation Groups Equip Women  Before obtaining a loan, a woman must be a part of a Women's Transformation Group. In a WTG, women learn leadership and decision-making skills. They also learn how to speak for themselves and how to break free from a victim mentality. Most importantly, they learn about their value and potential through Christ. They are mentored, encouraged, discipled and equipped. They become women who not only change the direction for their family but offer a hand of hope to the woman around them.
Pray for Women and young girls in India for… 
• Prevention against early marriage
• Increased importance of educating girls
• Prevention of violence against women
• Prevention of female infanticide
• For more Women to have opportunity to be involved in a Women's Transformation Group