Jehovah, Our Faithful Provider…
A miraculous answer to prayer
May 26th, 2020 by kmcvaney | | Posted in Field Updates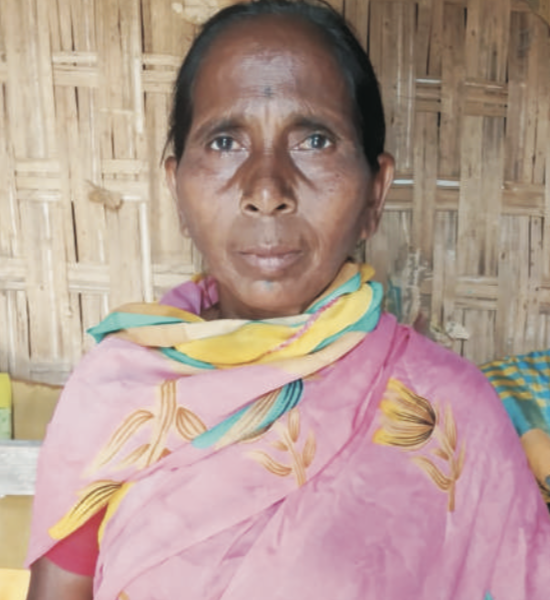 Avinoori Lakshmi lives with her two daughters Anjali (18) and Prajitha (11) in Gullakota. She and her daughters are believers. With the girls still in school, she is the sole breadwinner and provides for the family, working as a daily wage laborer in the fields. She lost her husband 16 years ago to cancer. Now, without work, she had no means to sustain the family during the lockdown. There is no one she could turn to for help except to pray and look to the Lord, her Provider. The three of them practically starved, surviving by just drinking rice water once a day. Days passed but they held on to the hope that the Lord will provide. And faithfully He did. Avinoori says, "It was a miraculous answer to prayer when one day I opened the door and a pastor was there with enough groceries to last our family for two months. We had not told anyone our real plight except the Lord and He was faithful to provide. Praise the Lord!"
In addition, this same pastor and field staff identified, 10 families (about 30 adults and children) particularly widows, elderly, and families in crisis without food. These families were provided with groceries for two months and some cash. Before these items were distributed, the pastor prayed with them and encouraged them from the Word of God. He also urged them not to panic but stay healthy and safe at home. All the beneficiaries thanked the pastor, and IGL for this timely support and for standing in solidarity with the poor at this time of great need.
Please Be in Prayer…
• Pray for those who received the relief supplies; that God would continue to provide for them.
• Pray that these efforts of the Pastor, the church and the team will lay a strong foundation for future outreach. Pray also for the safety for the Pastor and the team.
• Pray that the eyes of the people will be opened, and their hearts softened to the Gospel and Christ's love.