Our life was going through hopelessness  
Houses of Prayer Everywhere!
June 2nd, 2020 by IGL Admin | | Posted in Field Updates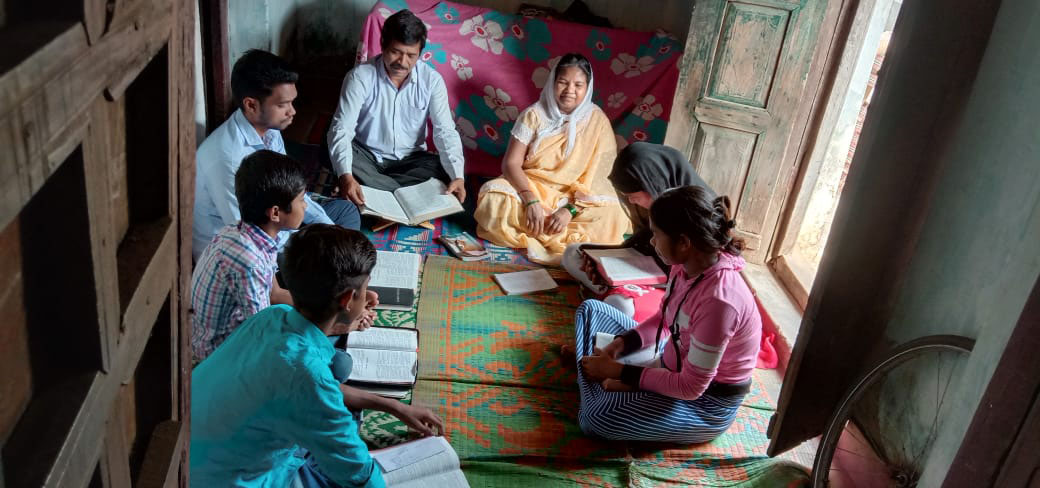 "Our life was going through hopelessness and my wife started quarreling with me due to the financial crisis and only darkness was before us.We had no prayer fellowshipin our family. After a few days of lockdown, a leader within Vision 2000 continued to encourage me to adopt Operation HOPE. God's message given to Reverend Stephens, helped me and my family to grow in the Lord. Also, we received COVID-19 relief which helped our family. Operation HOPE brought light to our darkness. I began encouraging the people in my church and they also adopted it. God helped us to form 24 prayer fellowships within our church. My family and our whole church are very happy and continue to grow more in the Lord. Please continue to pray for my family and ministry and protection from corona virus." —Pastor Matthew, Odisha
Praise God, OPERATION HOPE is gaining momentum and thousands of households now all over the country are spending quality time in prayer. I am grateful that God gave us this vision of every Believer's house turning into a place of prayer and worship with every single Christian household spending a substantial time each day in praise, prayer and study of the Word.
The present global lockdown that has left families with restricted movement and plenty of time to spend together, is in a way helping strengthen and deepen this prayer movement. Jesus said, "Yet a time is coming and has now come when the true worshipers will worship the Father in spirit and truth, for they are the kind of worshipers the Father seeks. God is spirit, and his worshipers must worship in spirit and in truth." (Jn 4:23-24) This indeed is the time. May the Lord's name be exalted through our unceasing worship and may the Holy Spirit move in a mighty way as we unitedly, consistently and fervently lift our hearts in worship to our Almighty God, our Everlasting Father.
Blessings,
Rev. Dr. Samuel D. Stephens
President, IGL, NAIC / Vision2000