Covid Update From Gondia
June 11th, 2020 by kmcvaney | | Posted in Field Updates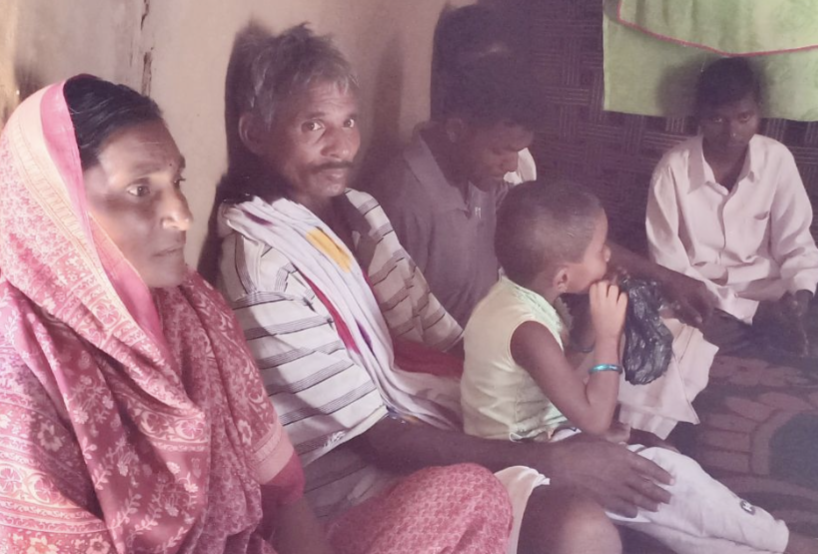 The Gondia Adopt a Region in the eastern part of the state reported 2,171 positive cases of which 23 succumbed to the virus. Among the millions of migrant workers that returned to their native places, Gondia registered 40,000 returnees from around the country with many more still en route. These migrant workers, after an arduous journey, are now being isolated in quarantine centers. Thankfully, no positive cases have been reported among the Vision 2000 church planters or believers in Gondia. However, 27 of the church planters with the Gondia AAR project live in containment zones that are completely cordoned off. Movement is completely restricted in these areas making it very challenging for the people. BoththeZonal coordinator Pastor Stephen and the area coordinator Pastor Preet are safe and healthy by God's grace.
Unfortunately, bearing the brunt in any crisis, are the marginalized; the economically poor, the rural and tribal populations, the women and children, and the church planters. Over 90% of the 7000+ church planters in the Vision 2000 belong to indigent populations in rural and tribal areas ministering with a singular vision and vocation of preaching the gospel and planting a church. Although IGL provides limited financial assistance for the first two years of their ministry, to a small percentage of church planters, it teaches and encourages local congregations to support the church planter as part of their discipleship; to build ownership and sustainability of the ministry. Church planters, therefore, are supported by their rural congregants with weekly contributions either in cash or kind. They are dependent solely on these gifts and tithes. However, in the present circumstances, both the people and their church planter are struggling for survival; sometimes, for just a meal a day. There are heart-wrenching stories of families going without food for days. Out of 72 pastors in Gondia, 16 families were selected based on their needs and provided supplies for two months to help them tide through the present situation. Our Adopt a Region sponsorship resources were directed to help cover this immediate need. However, the need throughout India continues to grow as the lockdown continues until the end of the month.
Please Pray:
That during these challenging circumstances, the Gospel will continue to advance in Gondia and for our church planting efforts.
That the enemy will not be able to thwart the plans and goals set to saturate this region with the Gospel. Ÿ
That God would pour out His Spirit upon the indigenous church in this region to intercede and live powerfully. Ÿ
For encouragement, provision, and protection for the church planters. Ÿ
That God would strengthen the faith and witness of new believers. For the efforts to disciple, train, and raise leaders among women, youth and children.