Helping Others
So Many In Need Receive Relief
June 26th, 2020 by kmcvaney | | Posted in Field Updates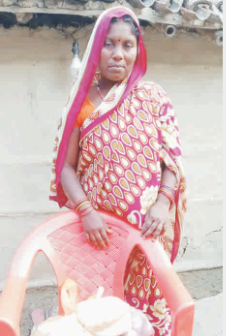 "The believers in my church do not have the financial strength to support me, so I have a small tailoring shop to help my family survive. The Corona Virus came like a tsunami and due to the lockdown, everything stopped. It was a painful time. But our Almighty God knows our heart and situation. He opened a way of blessings through IGL and provided materials and some financial help for this month. I will continue to focus on my Bible study and prayer and will gain the benefits of lockdown." Pastor Johuba
We want to tell you of the good things that the Lord is doing and how He is using YOU—your prayers and your gifts.
In the past month, we have received several in-depth reports from the different regions where IGL serves.You, along with the rest of the family of donors helped close to 20,000 people receive relief since March. That includes children and their families who were forced to leave our Love One More Children's Homes during the quarantine. It includes families from the villages of those children—because the need was so great, you helped us to love many more children and families.
As livelihoods came to a standstill, rural communities that depended on daily wages or agriculture were left helpless. It was not uncommon to hear that people hadn't eaten in days.
Also included were pastors and their families who received relief just in time.

With the gifts given to Covid Relief, Children in Crisis and Pastors in Need, we were able to move quickly to allocate funds for the purchase of food and supplies. The supplies were then distributed through our zonal coordinators and with the help of pastors, relief was delivered to those most in need.
Here are a few more stories of those who received help, just in time…
Pastor K initiated relief work in his region as a regional coordinator. He himself is not financially well established. He pastors a small church with a few believers. In spite of his personal difficulties, he felt the Lord leading him to help others. He witnessed his church community undergoing various difficulties. Many were literally going without food for days. He was moved. He willingly and generously gave away supplies from his home to those in his congregation. In addition, he has mobilized people he knows to join together in Operation HOPE.
Mrs. Sila is from a small village in the Hetauda region. Her husband abandoned her and their two little daughters to go live with another woman. She survived by working odd jobs and had to work hard to survive and raise her two daughters. Due to the pandemic, she could not work which caused great suffering to the three of them. Her and her daughters prayed and trusted in God with the assurance that He would provide for their needs. At the right time IGL's relief reached her. She was overjoyed with tears and grateful to God for answering their prayer and providing for them.
Nageswararao has three small daughters and works as a daily wage laborer to support his family. He is part of a local church. Due to the lockdown, he had no opportunities for employment. The entire family struggled to survive but they prayed and waited for the Lord. Their prayers were answered as Pastor K brought them provisions for a month.
---
We can not fully comprehend the faithfulness of God through this pandemic, but we also can not tell you how amazed and overwhelmed we have been by the gifts that came in from You, our family of donors. For many of you, we know this has been one of the hardest seasons of life and yet you are faithfully giving and praying. We are truly blessed and thankful for your support. We want you to know that we are praying for you as well. If you have a prayer request or an update to a prayer request that you have shared with us, please email us at [email protected]