FINANCIAL INTEGRITY
Moreover, it is required in stewards that one be found faithful.

1 Corinthians 4:2
India Gospel League NA operates with impeccable integrity. As a member of the Evangelical Council for Financial Accountability (ECFA), IGL NA is firmly committed to the adherence of the highest standard of Christian ethics in our governance, fund-raising and financial accounting and reporting including:
government by a responsible and independent board that reviews the annual financial statements.
submission of an annual audit performed by an independent certified public accounting firm in accordance with GAAS and financial statements prepared in accordance with GAAP.
controls exercised to provide assurance that all resources are used in conformity with applicable federal and state laws and regulations.
provision of current financial statements and disclosures upon written request.
avoidance of transactions involving conflicts of interest.
compliance with each of the seven ECFA standards for fundraising.
We value our relationship with our friends and partners and are grateful for the funds that have been entrusted to us. We strive to exercise good stewardship at all times by using those gifts wisely and effectively to extend the kingdom of Jesus Christ to the rural most parts of South Asia. In fact, we strive to use 85% of every dollar in kingdom work with only 15% of designated contributions used to cover overhead expenses.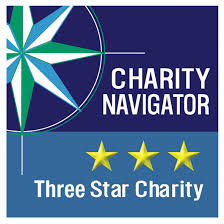 Our Board of Directors has been tasked with maintaining the financial integrity of India Gospel League's North American organization. They are pastors, business professionals and ministry partners. At present:
S. Stephens – President
Jim Lyon – Chairman
Claude Robold – Vice Chairman
Paul Wides – Treasurer
Todd Muller – Secretary
Mark Retzlaff