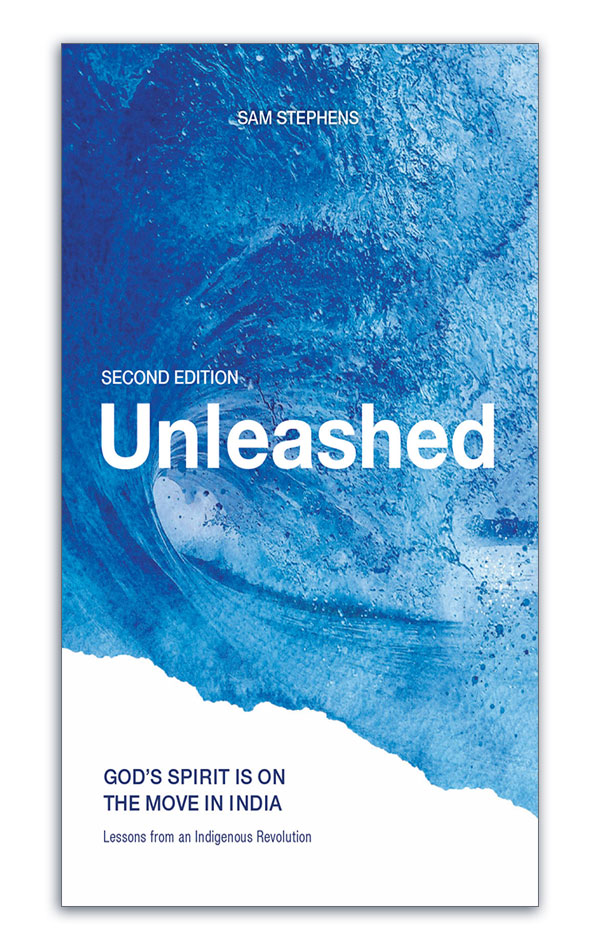 The second edition is now available and includes a new chapter with stories, important data and insight, as well as a historical timeline of events.
---
"We must make your book Unleashed required reading for our (3 year) Leadership Training Class and we are pushing this book for Cell Groups to study and read it. The way it's set up is especially helpful for group discussions.
Since we are focused like a laser beam on supporting IGL and following your leadership in missions, we would love to expand our participation in your ministry. We are not a megachurch, so focus is essential. "Work where the wind is blowing," you wrote, and we agree."
–Your brothers and fellow servants in Christ,
Keith McCallum, Greg Morscher, Neil Brooks & Kyle McCallum
Freedom Fellowships
About the Book
Unleashed takes a look at church growth in India, how God is at work through the indigenous people. It has wonderful stories and testimonies.
Because God has unleashed an equipping, indigenous church in India, it is not "what if" but "when" will everyone hear the name of Jesus Christ.
Now, my Western friends, I've found that my burden for this miracle in India has been intertwined with a burden for you. Think back twenty years. Could you have predicted the state of the Western church today?
What is happening at this crossroads? Where is God working in the West? What is he doing? Where is he going?
I pray that Unleashed will spur you on to look beyond the current challenges, to watch, pray.
About the Author
Samuel Stephens is a pastor, speaker, author, and the president of India Gospel League (IGL), an indigenous mission agency headquartered in South Asia.Samuel joined the ministry in 1976 as a barefoot pastor. In 1988, shortly after the death of his father, Sam took over as president of IGL. Though he had learned much on the field and was being groomed to take the helm, he wondered if he was really ready. By God's grace, he moved IGL forward, establishing international support as well as a new vision.